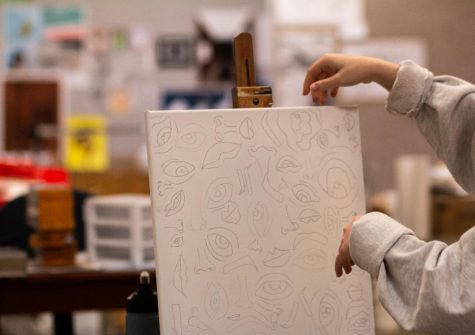 February 19, 2020
On Tuesday, Feb. 18th, Mrs. Russel's first hour Painting 2 class worked hard on their projects. The students were using oil paints to create their pieces in the Order in Chaos unit. Sophomore Hannah Ebert believes that painting helps her express her individuality. "I like the f...
Corinne Vorderstrasse, Staff Photographer

December 6, 2019
Mrs. Judy Russell's first hour painting class works bright and early to create beautiful pieces of artwork through mixing paints and their access to different types of brushes. On Wednesday, Dec. 4, students worked individually to create their own unique works of art. Junior Celina Severado mixed...