Join FHC Publication's new live stream broadcast team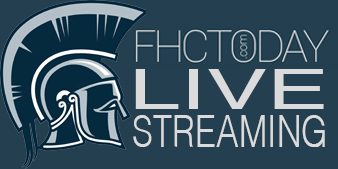 FHC Publications is going to begin live-streaming on fhctoday.com! You can finally watch live games and events from your smartphone or computer, and share them with your friends and family.
We are looking for dedicated Spartans who dream of being a sports anchor, camera operator, or who have a love for video to join our live broadcasting team!
While people with knowledge on our equipment are always welcomed, they're not absolutely necessary to join our team. As long as you have the drive to become a member, we would love to teach you how to become a better videographer.
There are many positions available to anyone who is interested in joining. If you want to be an important part of the FHC Publications team, simply submit this application and we will review your submission.
Some of the few jobs we have are:
-Sports Anchor: announce the action of each game.
-Computer Operator: control the broadcast by managing feeds and graphics.
-Technical Engineering: set up and control the audio and quality of the live stream.
-Videography: capture the live footage using our HD cameras.