Boy's soccer moving forward from tough loss
Boy's soccer lose to Oakville in PKs but remain positive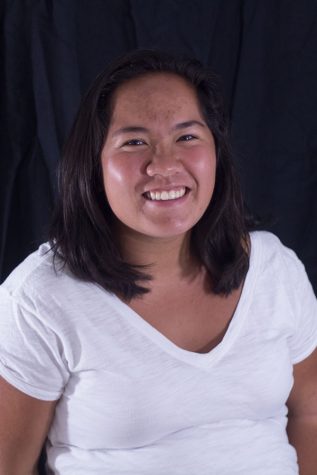 More stories from Elisa Swanson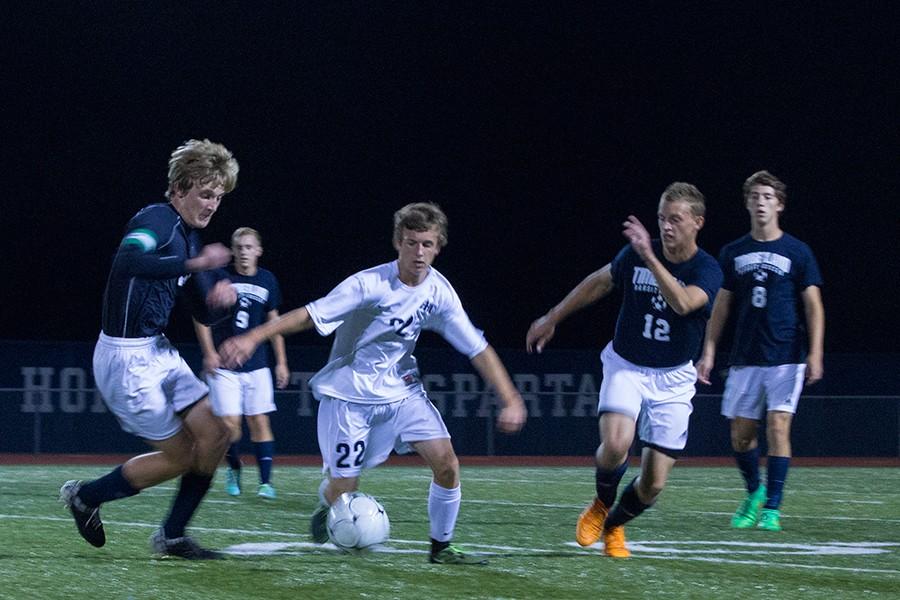 The boy's soccer team ended their week out in Oakville last Friday. The boys lost in penalty kicks. Throughout the game,the boys had many opportunities to score, but, in the end, the game was not in their favor.
According to senior midfielder Kyle Setchfield, the missed shots mentally undermined the team down so they did not play as well together.
"We had so many opportunities and we just couldn't get anything off of it and then we just started getting angry at each other" said Setchfield, "Then we just didn't play as well, while the other team did."
Setchfield felt the loss was due to overall team laziness, not working for something outstanding.They allowed the clock to keep going and ended up in PKs. However, the score of the game did not reflect the playing within it, according to junior Will Pierce.
"I feel like we dominated most of the game but we just couldn't finish the ball back at the net. The whole team did pretty well." Pierce said.
Although the team as a whole did not perform to the highest expectations, certain individuals still played a good game. According to senior Blaise Bachman, senior co-captain Colton Schweigert remained at a high playing standard.
"So many times, I'd be waiting on the bench, whenever I'm subbed out and just watching him jump up and hit those headers," said Bachman. "like 'Wow.' He jumps like his own height."
Schweigert sees it as his job to be the guy on his teammates can count on, during a game and on and off the field.
"I am a captain and a senior so I gotta be a leader to the younger guys and the whole team in general. I gotta get everybody going. I lead warm ups and that kind of thing." Schweigert said.
Oakville was not the boys' best game, they have more coming up and, as a team, they are not letting the loss put them down. In upcoming games, the team remains positive. They are 4-3 in their season and 3-1 in their conference. They remain undefeated at home and keeper Nathan Smith has had 3 shutouts. They will be out on the field again hosting the Lafayette Lancers on Sept. 19.
Leave a Comment