Cross country season finishes up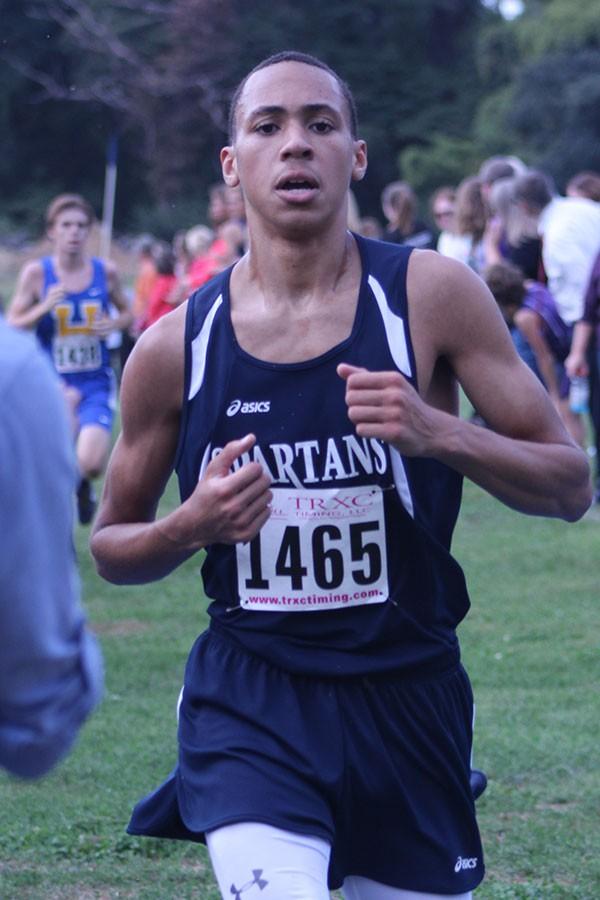 The long jog to the finish line is over for the cross country team as junior Zach Painter and senior Devin Hatten both ran their final race of the season at the Class Four Sectional Two meet in Warrenton on Saturday, Oct. 31.
Painter and Hatten were both unable to qualify for state meets with Painter coming in at 48th in a group of 77 runners and Hatten following close behind at 54th. Head Coach Michelle Breuer said the boys did well at the run, but the weather was not ideal for this kind of activity.
"The boys did fine, but the weather was not desirable," Coach Breuer said. "As a whole, the team, especially the varsity boys, did very well this year."
Painter agreed that the weather wasn't the best for running cross country, but he felt that he did decent at sectionals.
"I did okay. It was a rough day weather-wise, and I wasn't feeling the best, but I still did all right," Painter said.
Breuer also praised this season's results in comparison to those of last year's team, saying the team ran much better this year.
"The team did much better. They had faster times, and the top five runners were running closer together than they were last year," Coach Breuer said.
In order to prepare for next year, the team has planned to keep on training during the off-season. According to Coach Breuer, this includes many of the same practice strategies that the team implemented during the regular season.
"We'll run in a winter series and run during the summer. Most of the runners will also run track," Coach Breuer said.
Despite losing some of her best runners, the coach has high hopes for the next season. She is confident that the team will keep up their performance and already has some goals in mind for them.
"My hopes are for the runners to qualify as a team, both boys and girls, for sectionals next year," Coach Breuer said.
Painter believes that he will be able to make it to sectionals next year. In fact, he is aiming even higher for next season.
"I continued to improve this season. Hopefully, I can keep improving and maybe make it to state next year," Painter said.
With the season over, all the runners can do now is train and wait for next year when it will be time to step back onto the field and start running once more.