My five most anticipated films of 2016
From the summer blockbusters to the Oscar hopefuls, the movies I am most excited about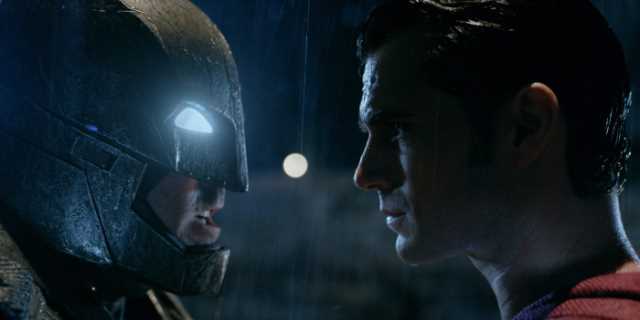 2015 was undoubtedly a great year for movies. From "Jurassic World" to "Star Wars" to "Spotlight," last year gave us a great variety of films to hoot and holler over. Now that 2016 has reared it's head in, we are promised sequels to "Independence Day" and "Ghostbusters," remakes to "Jumanji" and "Ben Hur," and video game adaptations of "Assassin's Creed," "War of Warcraft," and even "Angry Birds." It's safe to say 2016 has a strong lineup of movies that could potentially blow 2015 out of the water, regardless of how unlikely that might be. Without ado, here are the five films I am most excited for that come out later this year.
"Hacksaw Ridge"
Mel Gibson hasn't directed a film since 2006's "Apocalypto," several years before his career took a nosedive for the worse, following racial slurs he made regarding jews and African-Americans. Finally, he's back. Regardless of your opinion of him as a person, his talent as a director is undeniable. Several of his films involved shooting in dead languages for authenticity and one ("The Passion of the Christ") was completely financed by himself after no major studio wanted to pick the film up. Now, 21 years after he directed the Best Picture winner "Braveheart," Gibson is tackling the story of Desmond T. Doss, a WWII medic who served in the Battle of Okinawa while refusing to kill. The film is written by "Braveheart" and "We Were Soldiers" scribe Randall Wallace and stars former Spider-Man star Andrew Garfield as Doss along with Hugo Weaving ("The Matrix"), Sam Worthington ("Avatar"), Vince Vaughn ("True Detective"), and Teresa Palmer ("Warm Bodies"). This could be the next great WWII film, and what a comeback for Gibson that would be.
"Silence"
Director Martin Scorsese has had quite the past, from "Goodfellas" to "The Departed." Scorsese's next film tells the tale of Jesuit priests in the 17th century who traveled to Japan locate their mentor and spread Christianity. The subject is interesting enough that it garnered my attention, but the cast, Andrew Garfield again, Liam Neeson, and Kylo Ren himself, Adam Driver, has garnered my curiosity. Scorsese has been on a hot streak, from "The Wolf of Wall Street," "Hugo," and "Shutter Island," not that he ever makes bad movies. With every film he puts out, the more and more clear it becomes that his long career is starting to come to an end after more than five decades. As sad as that may be, his best could still be in front of him, and his best very well could be "Silence."
Warner Bros. Pictures
"Suicide Squad"
"Suicide Squad" will be the second DC comics film to be released this year, five months after "Batman v. Superman" will be released in March. I'm far more a DC fan than a Marvel one, so this year could be a great year for me. What has really sold me about the film is how off kilter it is. It looks to mix grit, darkness, humor, action, and just plain craziness in a perfect concoction. So far, it looks like a mix between "Mad Max" and "Guardians of the Galaxy," which is freaking awesome. Also, The Joker, my second favorite villain of all time, will be present in the film, and it looks so far like Jared Leto will do a great job with him, crappy tattoos and all. What is especially unique from what I've seen so far is how the film feels completely different from "Batman v. Superman." One of the major problems I have with Marvel films is that they all feel way too similar. Literally, each and everyone has the same tone, color palette, and even, for the most part, similar music. This film feels totally different and that couldn't make me any happier. I want some diversity with superhero films, especially considering how many there are. Not only does this film seem to have that much needed diversity, but it also looks like an overall fantastic film.
"Rogue One: A Star Wars Story"
"Rogue One" is the first official Star Wars spinoff film, which will deal with the stealing of the Death Star plans that will lead into the beginning of the original "Star Wars" film. It has been described as a war movie, which is really awesome considering we have never gotten one in the seven films released so far. To make things even more interesting, rumors strongly imply that both Darth Vader and Grand Moff Tarkin will play a role in the film, as well as possible cameos from characters Obi-Wan Kenobi and Boba Fett. The film will be directed by Gareth Edwards, who previously helmed the solid reboot of "Godzilla" as well as the critically underseen "Monsters." Edwards is a massive Star Wars fan, which, considering he's already a solid director, makes me believe that he could make a great, respectful film in the franchise. In addition, the film has a solid cast, including the likes of Felicity Jones ("The Theory of Everything"), Forest Whitaker ("The Last King of Scotland"), Mads Mikkelsen ("Casino Royale"), and Ben Mendelsohn ("The Dark Knight Rises"). Not many people are talking up the film right now, however, when December rolls around, millions, including me, will line up to see the next installment in the Star Wars Saga.
Warner Bros. Pictures
"Batman v. Superman: Dawn of Justice"
No film has been as ridiculed before its release than this film based solely on the cast and trailers. However, most are still extremely excited for the film. I, on the other hand, simply just cannot wait. Batman is my favorite hero of all time and the last time I saw him on the silver screen was back in 2012 when "The Dark Knight Rises," my favorite movie of all time, came out. Since, I've been eagerly anticipating the return of the Caped Crusader. Ben Affleck takes up the cowl from Christian Bale and I very much believe that Affleck can be just as good. Affleck is a very good actor and will be paired with the likes of other really good actors such as Henry Cavill, Jesse Eisenberg (and yes, he will be fine), Holly Hunter, Laurence Fishburne, Scoot McNairy, Diane Lane, Amy Adams, and Jeremy Irons amongst many others. This is the film that will launch the Justice League and, from what I've seen, it'll be one heck of a great time. The film is written this time around by Chris Terrio, who won the Oscar for Best Adapted Screenplay back in 2012 for "Argo," so the dude can obviously write. Pair that with the fact that the film is loosely based on "The Dark Knight Returns," one of the most beloved comic books of all time, and I think that the film should knock it out of the park. When the film was screened for WB execs, the credits were met with a standing ovation, something not common amongst these kind of screenings. I think at this point it's safe to say that the film will blow everyone away and, even as hyped as I am, maybe even blow me away.
Honorable Mentions:
"Captain America: Civil War"
"Sully"
"The Founder"
"The Conjuring 2"
"Deadpool"
"X-Men: Apocalypse"
"Free State of Jones"
"Finding Dory"
"Jumanji"
"The BFG"
2016 is definitely shaping up nicely, and, with any luck, it could be one of the best years in film since 2014 or 2012.I definitely psyched to see these films, some of which I never thought would be made (or remade).
Leave a Comment