Will "Batman v Superman" be a success?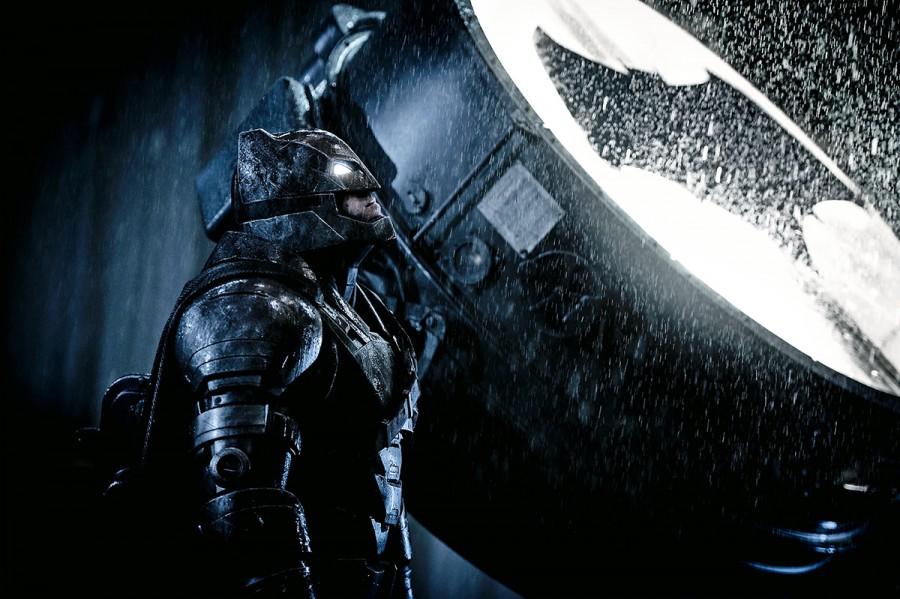 It's been nearly three years since "Batman v. Superman" was officially announced back in 2013 at San Diego Comic Con. Since then, the hype has just continued to build and build to ridiculously high expectations.
While a majority of the population who know about the film are excited for it, a small yet very vocal group of people have been ripping it apart since the first official photos were released in 2014.
The film then became riddled with controversy due to a report from Drew McWeeny of HitFix indicating that Warner Bros. Pictures, the distributor of the film, was worried about the film regarding its quality and potential box office returns being less than stellar.
Shortly following the HitFix report, computer scientists from the University of Iowa believed that, according to their algorithm, "Batman v Superman" has only a 32 percent chance of turning a solid profit.
While I understand being nervous regarding the film, as this is the first DC Comics film to introduce a larger cinematic universe, these reports are ridiculous beyond belief.
Let's start with quality. In 2013, "Man of Steel" was labeled a disappointment due to its polarizing reviews with a 56 percent "rotten" score on Rotten Tomatoes and a 55 out of 100 on Metacritic indicating mixed or average reviews. That said, the film was far from being bad, as more critics than not enjoyed the film. Average theater goes liked the film quite a bit more as the film has a 76 percent audience score on Rotten Tomatoes and an A- from Cinemascore. If "Batman v Superman" is only as good as "Man of Steel," which most view as the worst possible scenario, then the film will still be liked more than disliked.
That said, the film will fare far better than "Man of Steel" due to the talent around. First of all, Oscar winner Ben Affleck leads the impressive new list of actors that includes Oscar winner Jeremy Irons, Oscar nominee Jesse Eisenberg, and Oscar winner Holly Hunter as they join the already impressive cast from the previous film that included Laurence Fishburne, Henry Cavill, Amy Adams, and Diane Lane.
One of the most glaring issues with "Man of Steel" was the writing. That film was written by David S. Goyer. He was effectively replaced by Oscar winning writer Chris Terrio, who penned "Argo," 2012's Best Picture winner. In addition, rumors have persisted that Ben Affleck (who won an Oscar for writing "Good Will Hunting") also helped write the script.
This combination of talent in front of and behind the screen indicates that the film is in good hands and will be critically successful.
Now on to that University of Iowa report. According to them, a profit of 7.3 million dollars would be a healthy return for a studio on a film. With a $410 million budget along with other costs to offset, "Batman v. Superman" would have to make around $500 million worldwide in order to meet this goal. Now let me be clear about this: "Batman v. Superman" will make that within about three weeks of its release.
"Man of Steel," which only featured Superman and garnered decent reviews, made $291 million in North America and $377 million foreign for an estimated total of $668 million, not including its home video sales.
Now add Batman to the equation. The last two Batman films made over one billion worldwide apiece, a feat only three other superhero films have accomplished. Not to mention, a Batman/Superman crossover film has been anticipated and planned since the early 2000s, where Josh Hartnett (back when he was a thing) was going to play Superman. This film has been a long time coming for many comic book fans and it will show at the box office.
In addition, the film marks the big screen debuts of beloved characters Wonder Woman, The Flash, and Aquaman. All three have strong, dedicated fan bases that will surely bring in large box office receipts.
In its first 24 hours, the film sold around 50 percent of all online tickets for it according to comicbookmovie.com and movietickets.com. This number is close to the 54 percent sold for "Jurassic World," which is the fourth highest grossing film of all time.
With all that said, here are the numbers both critically and commercially that I expect from the film:
Safe bet-
Opening weekend: $155 million
Domestic final gross: $372 million
Foreign final gross: $769 million
Worldwide: $1.14 Billion
Optimistic bet-
Opening weekend: $190 million
Domesting final gross: $455 million
Foreign final gross: $942 million
Worldwide: $1.4 Billion
Pessimistic bet-
Opening weekend: $130 million
Domestic final gross: $305 million
Foreign final gross: $555 million
Worldwide: $860 million
Rotten Tomatoes: 71% fresh
Metacritic: 63/100
Cinemascore: A
IMDb: 7.9/10
So as you can see, I am greatly looking forward to the film. Unbiasedly, I think that it is absolutely ridiculous to think the film is going to fail. Everything so far looks good regarding the film (even if the trailers might have shown too much) and the film will undoubtedly make a ton of money. All I have to say is this: "Captain America: Civil War" will have quite the uphill battle.
Leave a Comment