Keeping the Confidence
The Varsity squad stays strong and united after being defeated by Desmet.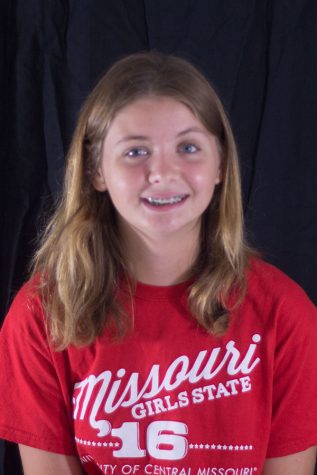 More stories from Elaine Mallon
On April 5th, the varsity tennis team suffered a defeat against DeSmet by 3-6.
According to junior Matt Vandiver, ranked at number two, the loss was very upsetting.
"It was a shame. It was a little heartbreaking, but it just gives us more motivation to win next time," Vandiver said.
Matt Vandiver and his doubles partner, sophomore Jack Pordea, lost their doubles and singles matches all by a score of 2-8.
Despite the losses, Vandiver believes the game score doesn't reflect the effort that both he and Pordea brought forth.
"I don't believe the match was ever out of our favor. Our minds were in the game the whole match. They were just really good players," Vandiver said.
Number two double partners Corey Moats and Joey Mueller also lost their matches.
Like Vandiver and Pordea, the pair kept a positive attitude throughout the entire match. Moats attributes his positively to his partner Mueller.
"He's always tries to look at the bright side of things. He always keeps me going," Moats said.
Brothers, Alex and Andrew Schrautemeir, celebrated victories in their doubles and singles matches. The brothers remain undefeated, and are on a six game winning streak.
The Schrautemeir brothers weren't the only doubles team to defeat Desmet. Varsity silver players Alex Bohrer and Brandon Stahlhuth celebrated a landslide victory of 8-2.
Bohrer, who normally plays singles, enjoyed playing his match with Stahlhuth.
"We did good together. We didn't get mad at each other when one of us messed up. It was a fun game," Bohrer said.
Bohrer attributes part of his success to his improving serve.
"My serves are much better. I've been practicing a little bit more on the weekends," Bohrer said. "My serves have really been holding me back, but now I can really put the power in it."
Despite the team's defeat to Desmet, Vandiver's confidence in his teammates remains unfazed.
" Overall I'm really proud of my team. My team has come along way, and we aren't going to let one loss get us down," Vandiver said.
The boys will play Fort Zumwalt West on Monday April 11.
Leave a Comment