May the Force be with you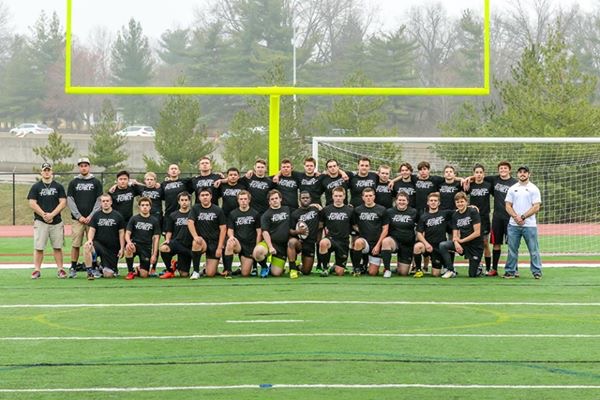 Most people at FHC are unfamiliar with Rugby, but it's about time that the sport became a household name since the Francis Howell School District formed a team in 2014 called the Francis Howell Force.
"When I first heard of the team it was last year and I had originally planned to play then but some stuff came up and I had to postpone, but I started playing this year and fell in love with it," junior JP O'Gorman said.
Since the team is a district team that consists of members from Francis Howell High, Francis Howell Central and Francis Howell North deciding on a practice space was a tough decision.
"After checking with all the schools, and with player input, we decided to have practice at FHN at 5pm on Tuesdays and Thursdays. I teach at FHN so the commute for me is easy, but I don't think it has been too difficult for anyone," coach Trevor Locke said.
Having a district team versus a regular sport that's team is consisted of players from the same school can pose some challenges.
"Since it is a district team it's is pretty different because at first you don't know anybody and you have to get to know each other, and the game, pretty quick if you hope to have any success," O'Gorman said.
However, after they overcome the obstacles, they have a lot of success and fun both on the field and off.
"My favorite part about our rugby team is the people. It is amazing how the kids from all the Howell schools can put the rivalries behind them and just have fun and play rugby," Locke said.
Although rugby isn't well know yet after learning the basics of the game it can be easy to follow and play.
"The biggest surprise for me was in rugby positions go by the number you wear so I play #1 which is known as tight head prop," O'Gorman said.
So next time the Francis Howell Force is in action come check them out. You can find game information posted before games on the FaceBook page: Francis Howell Force Rugby.