Band students participate in two events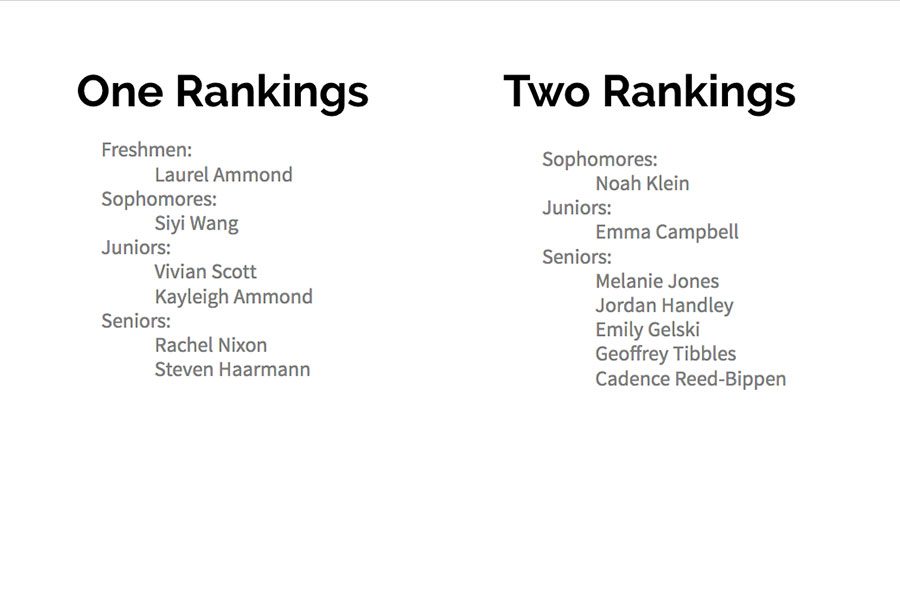 With the end of the year approaching, band is winding down. However, over the past week, various FHC bands, led by Band Director Nathan Griffin, have performed at two extremely important events. These are the FHC Night of Percussion and the state solo and small ensemble festival.
The first of these, the Night of Percussion, occurred on Tuesday, Apr. 26, and featured percussion sections from various bands throughout the school.
"We had most of our percussion sections from our concert bands. The percussion groups in the symphonic band and wind ensemble performed a few pieces. Our winter percussion group also played there as well," Mr. Griffin said.
This event, which has been going on for three years, also featured the guitar ensemble, a relatively new group whose participation Mr. Griffin said was very important.
"We combined the percussion pieces with my Music Appreciation class, which is essentially a guitar ensemble," Mr. Griffin said. "They actually performed first at the event. This is the first time that a guitar ensemble has played at this event, and it may be the first time for the district as well, so that was really cool."
The event was a way for both of these groups to show off their skills to a large audience, and Mr. Griffin felt that they succeeded in this endeavour.
"It went really well. We got great feedback from family and friends. The performances at this event have gotten better every year," Mr. Griffin said.
The second event, the state solo and small ensemble festival, which occurred on Saturday, Apr. 30, was similar to the district event of the same name. Essentially, according to junior Vivian Scott, who performed in the festival and received a one, the students were once again able to show off their skills in a solo act or in an act with a small group of fellow bandmates.
"I went and played a solo in front of a judge. Then, I received a ranking of one to five, with one being the best," Scott said.
Despite its similarities with its district counterpart, it was, according to Mr. Griffin, far more prestigious.
"Anyone who scored a one, which was the highest ranking at districts, got to go to state," Mr. Griffin said. "However, at this one, they can medal if they receive a one or a two. Going here is pretty much the highest honor for ensembles."
As far as how it went, Mr. Griffin said he was extremely proud of how his students performed, citing the amount of high ratings that FHC students received from the judges.
"The performances went great," Mr. Griffin said. "What I love about this is that they do all of the work outside of class, so you really get to see what they've learned over the year. The effort shows in their rankings. We had seven solo acts score a two and six that earned a one."
Scott also felt that the event went great as she believed she tried her best and was satisfied with the result.
"It went really well. It was my first time doing this sort of thing, so I was kind of nervous," Scott said. "However, I think it turned out to be a really good performance."
Now, with only a few final performances left, the band students continue to do what they have done since the beginning: practice and play.