Girls tennis wins district title
For the first time in school history, the girls tennis team wins district championship.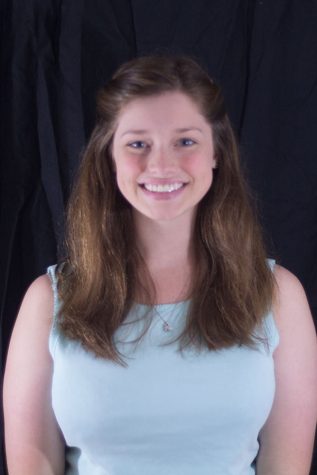 More stories from Kenzie Morris
The girls varsity tennis team won a district title for the first time in school history after an already successful regular season. The tournament is a series of nine matches and the first team to five wins is named champion. That team was ours.
After going 10-2 for the season, the girls tennis team came home with a championship under their belt. Senior Haley Anderson felt this win was due to their focus at the tournament.
"We won two out of three of the doubles and then singles, Mackenzie, Tori, and then Angel won," Anderson said, "After someone would finish a match [Coach Rohrbach] wouldn't let anyone else who was playing know whether or not they won so they could focus on their own match."
Sophomore Tori Ikeda recounted the events of the semifinals, gaining them access to the final round solidifying their win.
"It felt amazing because our first match was really easy, and then the second match was going to be really hard because it was against Francis Howell North and they are really good, and it was tied. They had four wins, we had four wins, and it is first one to five wins, and we only had one person left, Angel Ikeda, and they were in their third set and it was the last point an the sun was literally down, they were about to cut it short, and she got the last point and won to go to finals," Tori Ikeda said.
After this win, the team took on Parkway North during finals, and took the district title. Anderson shared what she believed some of the team's strengths were.
"Always working on trying to improve over the little mistakes, not focusing on the little mistakes for sure, but sometimes we would take a hard loss during the doubles, so it was really hard to pick yourself back up for the singles. That was hard, but I think we got over it," Anderson said.
Despite the team's efforts and rather successful season, the girls were not expecting to win districts.
"I had never even heard of Parkway North before yesterday, so I had no idea how good they were, so we kind of just went in blind," Anderson said.
The girls are proud of their success and are looking forward to sectionals at Timberland on Saturday, Oct. 8.