Inside an artist's perspective
Francis Howell Central's art students explain their process through creating their art.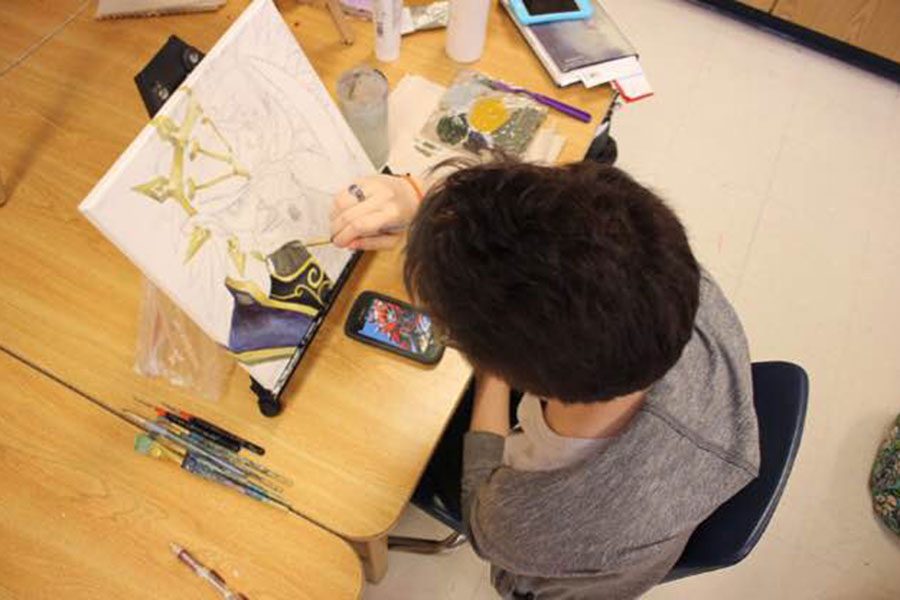 In the halls of Francis Howell Central, we glance at the many varieties of art above us in our hallways. Students Dani Moore, Peyton Landolt, Logan Mays, and Emily Foss have all had their fair share with the positive and negative aspects of creation.
  Have we, as the observers, had actually taken thought of an artist's perspective and how it reveals through their work? A piece of art is more than just a pretty picture.
   "Art is an escape from the troubles in life and a way of entering into a world where problems can be fixed with a stroke of a pencil," said senior Gea Henry.