High expectations for boys basketball
The boys basketball teams are getting ready for the 2016 - 17 season.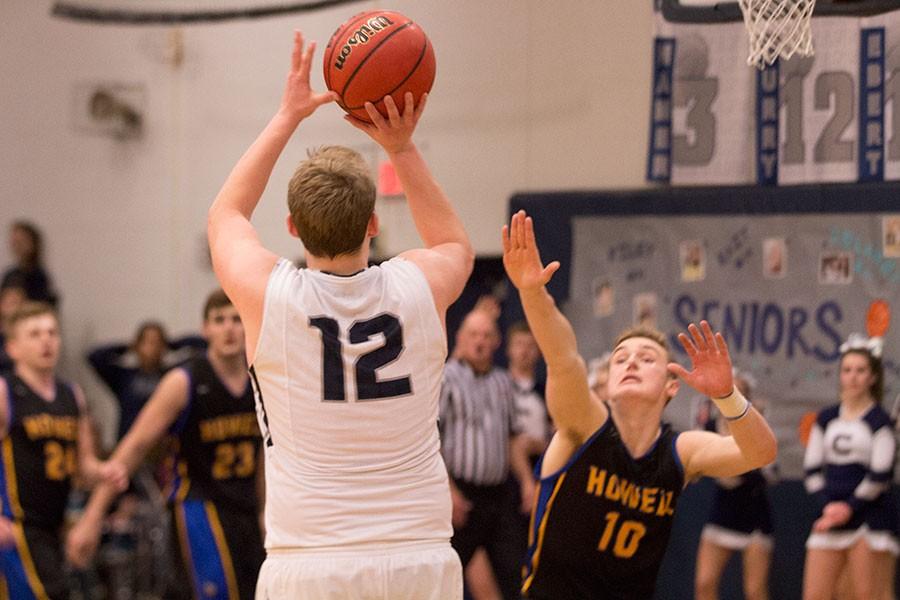 The Varsity and junior varsity boys basketball teams have high expectations for their 2016-17 season. The boys have been putting in long, hard hours of practicing and scrimmaging in hopes of great results this year.
Varsity basketball player and sophomore Dontae Horace has high expectations for the upcoming season, based off the hard work the team has put into the preseason.
"We've been working really hard running over drills multiple times and getting conditioned for our jamboree (a collection of scrimmage games at the beginning of the season)," Horace said."We do a lot of shooting, a lot of running through plays, and a lot of running in general. I think this season will go really good since we've been doing so much."
Horace played for the Spartans last year and likes the improvements in practices.
"Last year was a lot less physical and less serious, but this year is a whole new level in basketball," Horace said.
Horace's teammate, senior Kaleb Cissell, believes the changes in plays and practice will improve this season's outcome.
"This year, we're more hardworking since we have a lot of underclassmen which are more willing to listen, unlike some of the seniors last year," Cissell said. "We've gotten a lot of new drills from some colleges that the coaches went to in the fall which we're really enjoying doing."
As they prepare for upcoming tournaments and games, the boys work on building stronger bonds with their teammates in the hopes of forming a family. Chemistry between players helps them work together and bring home more wins.
J.V. and Varsity player sophomore Austin Crudup is transitioning from playing on the freshman team to dealing with varsity practices in preparation for this season.
"Going from freshman to varsity adds like a lot more running and they expect you to know plays pretty fast," Crudup said. "We're doing a lot of conditioning, a lot of just going up and down, a lot of scrimmages. Just trying to get some chemistry with the team."
Crudup enjoys bonding with his new teammates.
"I'm looking forward to see how we do, later in January and February, forming as a family and really coming together as a team."
Sophomore varsity player Tyrek Coleman, Crudup's teammate, also believes  this will be a good season for the Spartans.
"Practice got a lot better. We're going over plays and drills as much as we can. I am ready for the season, I think it's going to be great," Coleman said.
Their first home game will be against Wentzville Liberty High School at 5:30 and 7:00 p.m on December 2nd.