Sensations place sixth at nationals
The dance team went to Orlando and placed sixth in hip hop.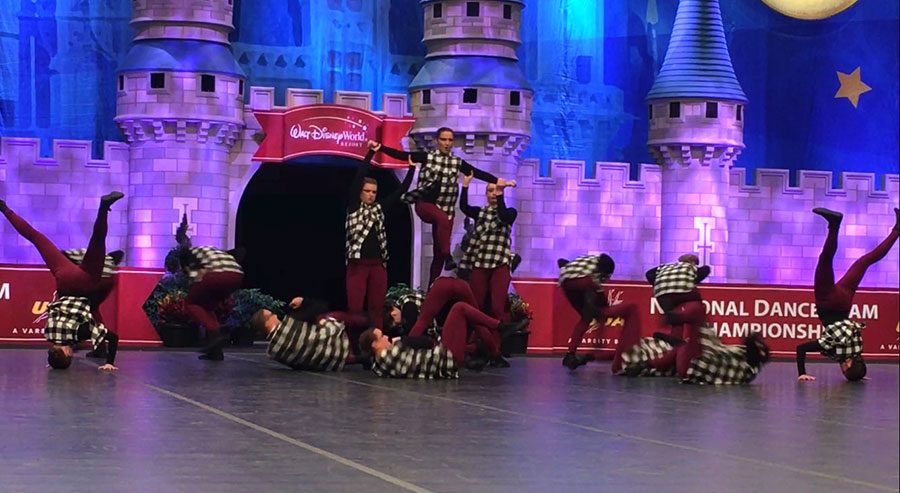 The Sensations went to nationals this past weekend, who have been practicing for months and have been waiting for this moment all year. They placed 6th in the nation for hip-hop and broke the school record for highest placement at nationals. Senior Genevieve Vogel had a fantastic time at nationals with her team.
"The overall experience was amazing. It was my favorite nationals I have been a part of. I couldn't have asked for anything better," Vogel said.
Practicing and perfecting these dances is hard work, and even after a year of working on these routines, there was no guarantee that the Sensations would place. Sophomore Elena Beckman was happily surprised with how well her team did.
"Honestly, we doubted ourselves and didn't know if we would even make it to finals so when we were, we were very excited. If you would've asked us a month ago how we would do we probably would've said we didn't think we would make it to finals in any dance, so it was very rewarding when all of our hard work paid off," Beckman said.
But the sensations are not a team to let things stay the same, they always try for better.
"My goal and many of my team members goal for next season is to break top five since we were so close this year," Beckman said.
Junior Hannah Strauss is proud to see how much the team has grown over her years at high school.
"When I was a freshman we got 13th in the nation, last year we got 8th, and this year we got 6th. Every year we have placed higher! I hope that for my senior year we will place in the top 5," Strauss said. "Our teams motto is 'never settle' which means if we have a bad performance, we can't stop trying. We have to push ourselves even more to be the best we can be," Strauss said.
Leave a Comment