Lacrosse storms the field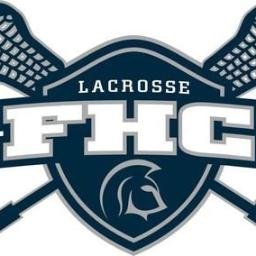 Coming out of the gate with an incredible first season with an 11-1 record, Girls lacrosse took the district by storm last spring. Though they lost over ten senior athletes after graduation last year, the team is not shaken nor concerned about their ability to pull off another groundbreaking season.
Without skipping a beat lacrosse continues to make huge progress within the district by introducing not only a Junior Varsity team but also a C team, allowing more girls than ever to get involved in the sport at FHC.
In preparation for their first match against Francis Howell North on March 25th, the Varsity girls have been practicing monday through friday as well as everyday of spring break to assure they're as prepared as possible to take on the opposing teams. Feeling optimistic, veteran lacrosse player, senior, Sydney Wylie shares her excitement about the upcoming season.
" I'm most excited to get aggressive with my line. I've been practicing by playing wall ball and improving my cradling technique." Wylie said.
With the addition of more teams to this season there are less members on each team as a whole. Going from twenty eight members to eighteen it's more important than ever for the varsity members to cooperate and for the team as a whole to have a good relationship.
"Last season I learned a lot and so did the team. I learned that you have to be positive in every situation and work together as one. It makes the practices better and the games even more awesome. Wylie said.
Broadening their horizons and taking on more competition than ever before the FHC lacrosse teams have more to prove than ever  and are very aware of it and are confident in their ability to rally together as a team.