A thunderous start
Varsity softball team hits the ground running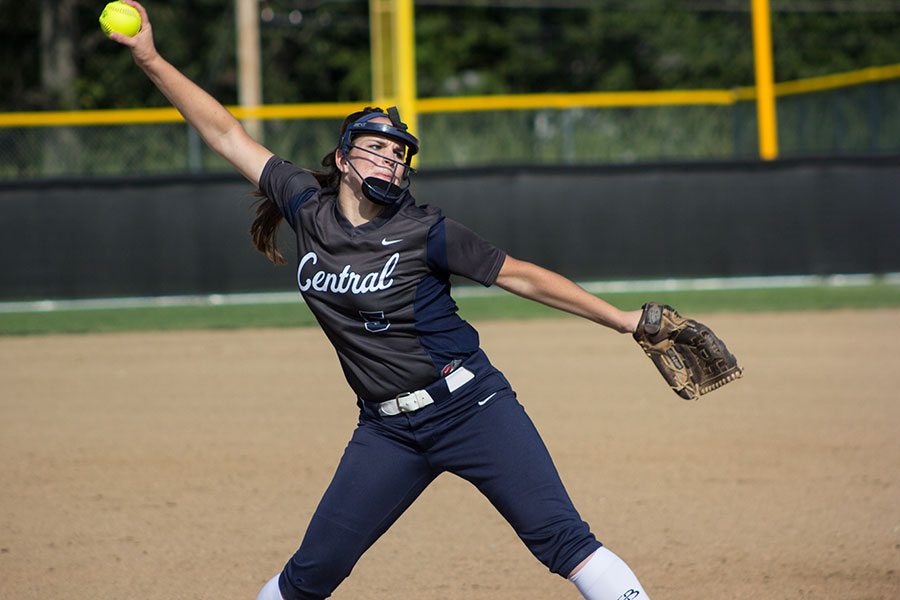 Following a steamrolling 12-0 win against Howell North on Tuesday the 29th, as well as a win against former state champion Warrenton High, the 2017 varsity softball team has exploded back onto the scene as a force to be reckoned with.
The team, almost entirely composed of experienced upperclassmen, has high confidence in their potential to go far this year. For senior Kaitlyn Chadwick, catcher, the team is looking better than ever as compared to past years.
"We started out way stronger [this year] in my eyes; we all show determination," Chadwick said. "We're going to have a really good team this year."
In preparation for the midst of the season, the team has been incorporating robust practices both on and off the field, an integral aspect of the game according to junior Claudia King, right fielder, and junior Alyssa Kolkmeyer, pitcher.
"We've been practicing a lot, supporting each other to get better," King said.
Kolkmeyer agreed.
We also focus a lot on character," she said. "We go into a room and talk through all our games and practices."
The team will, however, also need to overcome its weaknesses in order to push through the harder games they will face later on.
"I feel like one of our weaknesses is getting down on ourselves; we try to stay positive but that can be hard," King said. "I think we're starting out stronger this year though. We're much more put together, and overall we're a lot better this year than we were last year."
Chadwick, one of the leading figures of the team, believes they will have a chance at making it past districts and sectionals in this year's state run, a task requiring wins against the best teams in the state.
"I do [think we'll make it], definitely," she said. "We're playing a lot more like a team, we have a lot more of the skill set this year. We're going to have a really good team this year."