Close loss to rivals inspires team
The spartans were defeated 2-0 by the vikings last Friday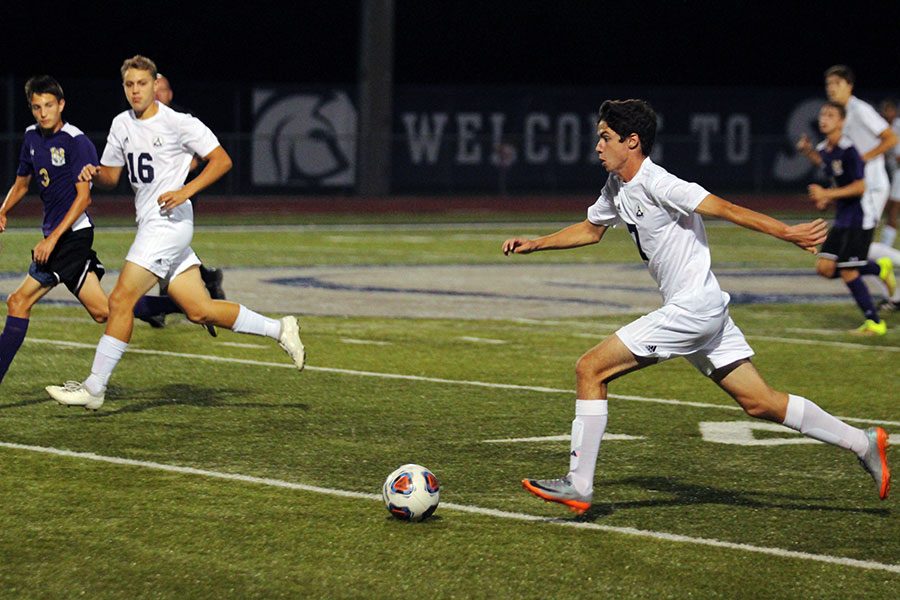 In an extremely close and important game the Spartans suffered a loss to Howell. The team has battled through this season with injuries and has still managed a very strong season against very formidable opponents. This will mark the second time this season that the Spartans have lost an extremely close game to the Vikings. It is also worth noting that the Vikings are 12-3 as of the latest updates and The Spartans are 6-7-1, which shows how competitive this experienced team really is.
With only 5 games left until the team enters playoffs, it is unclear how successful they will be. The team possesses more than enough talent and skill, but the injuries that have plagued the team this season must subside before a truly successful playoff run is a true possibility. Still, the players remain dead set on a long run at the playoffs. They are determined to leave their legacy and they know that they have the best opportunity in years to do just that. And looking at the success that they have had at shutting down the powerhouse teams that they have faced off against it is overly apparent that this team is something special.
Senior Armen Grigorian is looking at the benefits of the tough season they have had so far.
"Although we lost to Howell, I think we played relatively well and got unlucky with the goals. There are just a few things we can improve on and we will be ready for districts and we will have a great chance of winning it. It has been a good season so far, but our best is still yet to come" said the Senior player.
Joey Mueller is confident in the abilities of his team.
"We have pretty much an even win/loss ration, so going into playoffs we will battle through adversity and see how far we can go" the senior captain said.
Caleb Mundle was also very realistic and optimistic in his prediction for the season.
"We have a good looking schedule in front of us, I think we can make a good run. There are some things we need to put together, but if we go out confident and play like we can I think we can win 3 or 4 games in playoffs" Mundle said.
With positive and inspiring leaders, like Grigorian, Mundle, and Mueller, that can move past defeat and learn from it, the team is strengthened greatly. The Spartans are laser focused for their next game and are ready to move on, one step closer to districts and therefore one step closer to the ultimate goal: a state title. As the team prepares, however they know that they will have to face more formidable opponents such as Howell, but that is where this team is special. They do not shy away from challenge, they run courageously towards it, ready to take on whatever is thrown their way, and that is why they truly have a shot at state.