Achieving Arete
Arete has been at our school since 1997 and appreciates student achievements in academics, in sports, and in the community.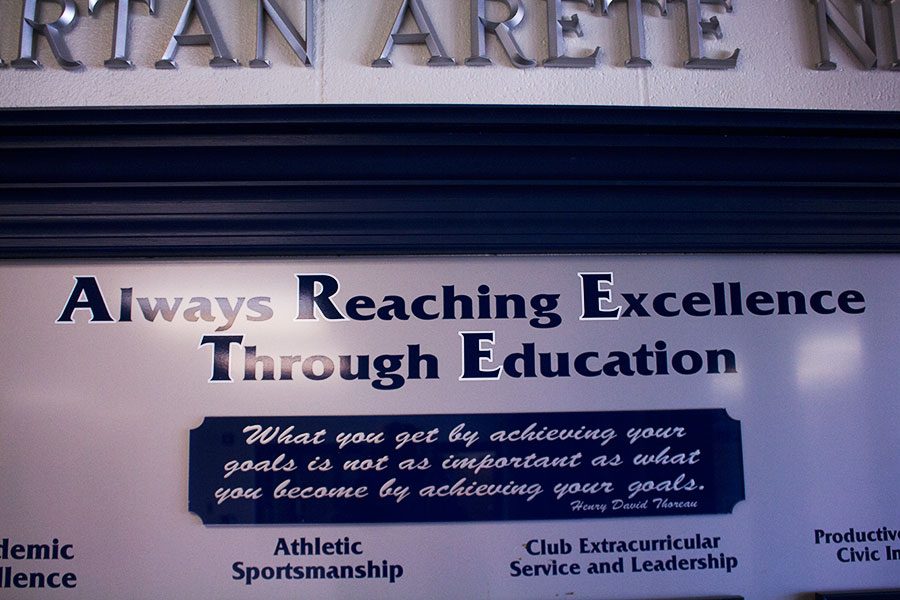 Since the founding of FHC, Arete has celebrated those who strive to be their best in academics, in athletics, and in the community. They appreciate those who believe is hard work in all of these fields, such as Maddie Fuller, a junior who is new to the program this year

"

"

Arete stands for honor, pride, and community in my opinion"

— Maddie Fuller

," said Fuller.

 The celebrations for those who signed up are held in the fall and the spring. In the fall, those who signed up get a special breakfast, and in the spring they who signed up get a field day. These celebrations are a chance to relax and relish hard work with other students, according to Aleksander Kisseloff, who has participated in Arete all four years of his high school career.

"It's a chance for a lot of people from the student body to come together to have a good time," Kisseloff said. "I encourage other students to do it."

The Arete celebrations not only celebrate hard work, but give students the chance to talk to others who are dedicated to reaching excellence and being involved in society.

"I want to join to meet new people, be a part of my community, and make memories," Fuller said.

Achievement levels in Arete do differ, however, according to Amy Zykan, the teacher in charge of Arete.

"It recognizes student achievement through the four pillars of excellence," Zykan said.

The four levels of achievement are Academic Excellence, Athletic Sportsmanship, Club/Extracurricular Service, and Productive Citizenship. To enter the first pillar, Academic Excellence, students must at least have a 3.5 GPA. The second pillar, Athletic Sportsmanship, requires students to participate in two sports on top of a 3.5 GPA. The third pillar, Club/Extracurricular Service, students have to have shown above and beyond in an extracurricular program and/or school committee for one school year. Finally, the last and highest pillar, Productive Citizenship, requires students show exemplary contribution to the entire community.

The deadline for applications for the fall breakfast have already passed, but if students still wish to participate in Arete, students may sign up for field day by filling out a form of their requested pillar and turning into the blue box out Mrs. Zykan's room, Room 2.