Helping for the holidays
Helping the families of St. Charles one diaper at a time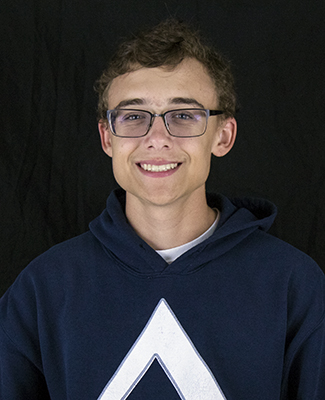 More stories from Patrick Sheehan
The Wrap a bottom charity is a charity that has been picked up by NHS and StuCo that gives diapers to parents who can't afford to pay for the supplies themselves. The charity ends on the 15th of December and will help many parents who can't afford the expenses of diapers in the St. Charles area. Mrs. Rulo shared the shocking statistics of the cost of diapers.
"Diapers are a huge expense for families," said Rulo, "The average child will go through approximately 2700 diapers a year! This equates to $550 a year in just diapers!"
The amount of money spent on diapers is staggering especially for a single parent. With the cost of essentials such as food, rent, and all the bills that are needed to survive, the cost of diapers for a minimum wage single mother or father of one child could cause their money to run out. Sophomore and StuCo member Emma Mize revealed her feelings on the cost.
"[Wrap a Bottom] is definitely needed," said Mize, "diapers are like, super expensive now and with all like the competing brands they all seem to be pretty hard to pay for families that  aren't as well off as our families at FHC."
Harvester Christian has done this charity for many years and senior Abram Cutshall, one of the church's members, brought the idea to NHS and StuCo.
"I really just saw it as an opportunity for me and for everyone to get involved with this service project," Cutshall said, "it's a really good cause; there are a lot of moms in this area that can't afford diapers."
Wrap a bottom is organized in an easy and accessible way for students to donate diapers to NHS and StuCo.
"People can donate packages of diapers, any brand, any size, any size package to the donation boxes that are in my room or Mrs. Penuel's," said Mrs. Rulo. "Once diapers have been collected, Abram and our members will be bringing them to Harvester Christian Church to add to their donations."
This charity is a way to help those in need and a way to bring the community together in one service project.
"I think it's our job as a community to help people who are less fortunate than us," said Cutshall. "It's fulfilling to us as people to be able to help other people who are less fortunate than us when we're able to and it's fulfilling for them also to know that their community cares about them because no one should go through life alone thinking that no one cares about them. I just thought it was an opportunity that we could bring to this school with this huge student body of people who care and want to be able to help."
The diapers are being delivered to Harvester Christian after the charity end on the 15th. These diapers will go on to help many families who can't pay for diapers on their own and will lift their financial burden at least a little bit. Out of the kindness of your heart support this charity to give families a chance to stay stable in the coming year.
"
I think it's our job as a community to help people who are less fortunate than us"
— Abram Cutshall
Leave a Comment