The harder you work, the harder it is to lose.
The Francis Howell Central spartans C-Team played the Fort Zumwalt South bulldog's winning the game 22-10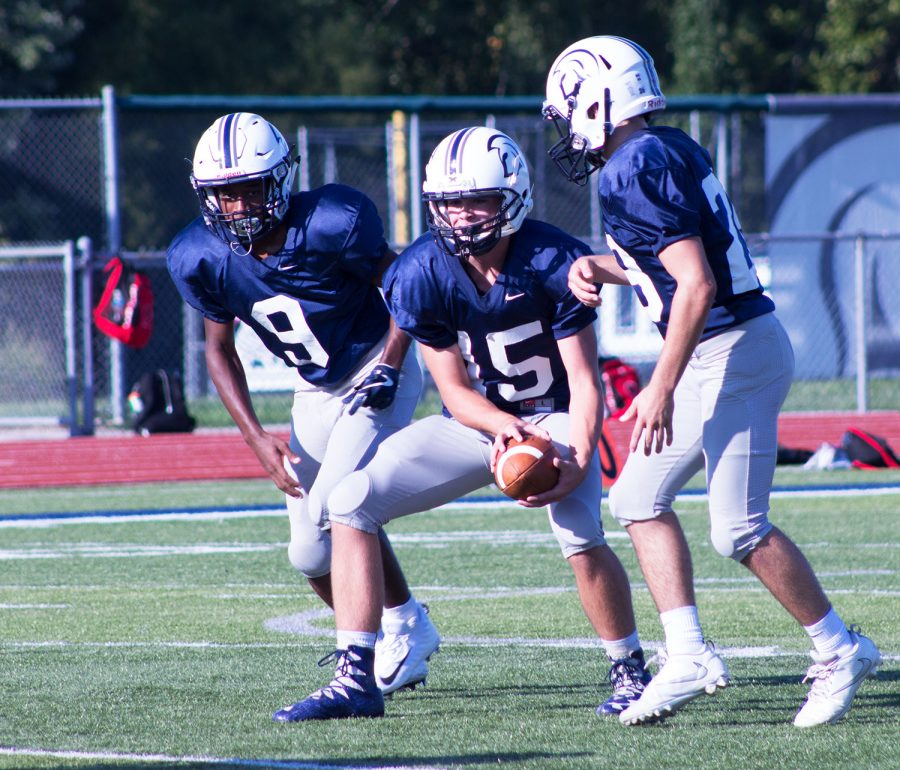 Kierston Fisher, Social Media Editor
September 10, 2018
On a hot Wednesday afternoon, the Francis Howell Central spartans played a C-Team football game against Fort Zumwalt South. With only 4 minutes into the first quarter, the ball was thrown by sophomore quarterback Parker Fry and caught at the bulldogs 10 yard line by sophomore Dom Slivinski " I was excited, it pumped me up." Slivinski said "It motivated me to keep playing and to keep working hard."  
With the offensive line forcing the bulldogs away, it was easy for them to score a rushing touchdown from the 10 yard line. Not long after the spartans got set once again and the two point conversion was good.
The game was a nail biter till the very end, but the spartans carried the score winning the game against the bulldogs 22-10.