Handling Stress Positively
Students and a FHC counselor offer insight on helpful and healthy ways to manage their school stress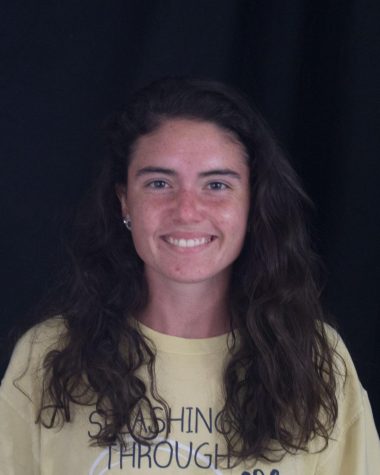 More stories from Kierigan McEvoy
With so many options available, students are struggling to create full yet stress free schedules. However, there are those that have over time developed the perfect recipe to creating both full and rewarding schedules that still have low stress levels. Among these masters of scheduling is senior Stephanie Monson. Monson throughout her high school career has learned to be heavily involved and remain somewhat unstressed in the process. Monson is a dedicated synchronized figure skater, strong academic student, and in a leadership position in several clubs and afterschool activities.
"I'm involved in marching band. I'm the senior class president and the vice president of Principal's Council, and I'm on the executive board for National Honor Society," Monson said.
Out of school activities mostly include time spent practicing her figure skating and work she does with her Boeing Engineering Export Post group. While Monson's, at times, stressful schedule is primarily due to over scheduling activities, there are other factors that can greatly impact students' stress.
Sophomore Natalie White, like Monson, is a very involved student. She is in Student Council, on the cross country and soccer teams at school, and even dabbles in a few AP classes, though she is an underclassmen. White's biggest challenge in managing her stress is: she does not have a driver's license.
"I need to know [my schedule] in advance, like really far in advance, so I can text my mom or my dad and let them know because they need to know, so they can plan around their own work schedule(s)," White said.
For White communication is key when it comes to creating and managing her activities and academics. It is perhaps the floaty that keeps her from drowning in her pool of business.
Mrs. Wendy Ahern, a counselor at FHC has had first hand experience with students walking into her office overcome with stress over their schedule.
"Many students who experience high levels of stress seem to be overloaded. They are trying to manage a rigorous course load, participate in extracurricular activities, and sometimes a part-time job," Ahern said.  
According to Ahern the best way to manage this type of exhausting schedule is to have balance. Making sure that a student makes enough time to balance out their workload and relaxation type is essential to staying sane through a busy schedule. Staying healthy is also an important aspect of relaxing and taking breaks.
"Take care of yourself (drink lots of water, eat regular meals, and try to get some sleep). You will be able to handle whatever life throws your way so much better if you treat your body and mind well," Monson explained.
Monson is not the only one who advocates for eating and resting breaks in stressful situations surrounding school.
"I like to nap. Napping helps a lot for me to un-stress, and also I'll take a break and I'll go eat," White explained.
Although, stress can negatively affect school life, it is not inherently a bad thing. In many scenarios, stress can provide enough pressure to produce outcomes people may have originally doubted could happen.
"Stress is a normal part of life. Everyone experiences stress. Stress can be motivating. I read a quote by a psychiatrist once that suggested viewing stressful situations as a challenge you can meet instead of as a roadblock," Ahern said.
There are many normal parts of life that people would like to do without: taxes, tests, getting gas, and even surgery/recovery processes. Yet, people still do these things because they understand the necessity and benefit behind them. Taking tests allows for students to see how well they know certain material. Pumping gas allows for a driver to reach their destination. Stress is no different. It can, in specific doses, cause motivation and lead to great achievement which is the case for Monson.
"If I feel myself thinking, 'Oh no, I'm never going to get this done,' I try to knock that though away and be like I can do this. I will do this," Monson said.
Leave a Comment
Your donation will support the student journalists of Francis Howell Central High School. Your contribution will allow us to purchase equipment and cover our annual website hosting costs. FHCToday.com and our subsequent publications are dedicated to the students by the students. We hope you consider donating to allow us to continue our mission of a connected and well-informed student body.