Fox spoils Spartan home opener, 21-7
Spartans loss against Fox results in a 0-3 season record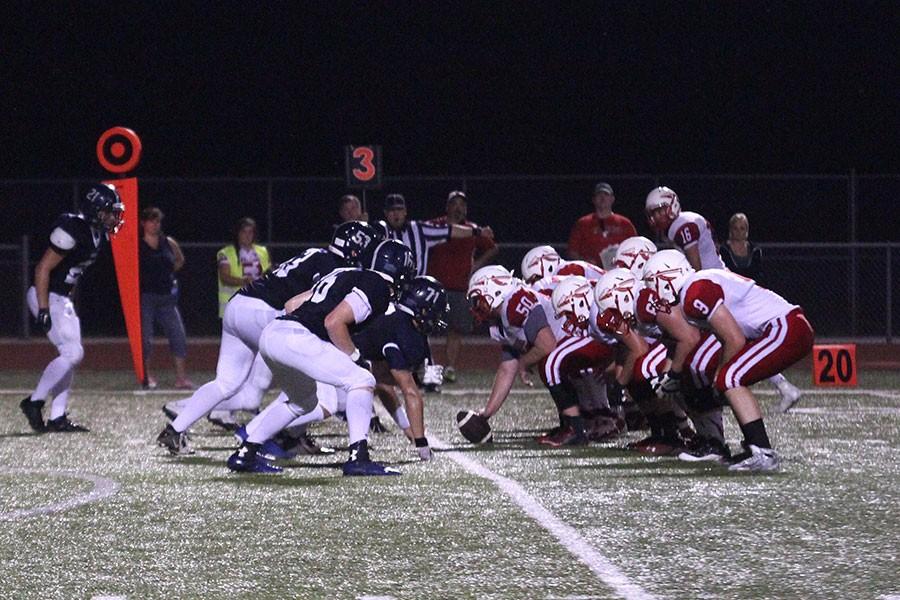 The first home game of the season results in only one touchdown for the Spartans, scored by junior Nathan Garthe during second quarter, as Spartan football lost to Fox High School 21-7 Friday.
The game started with a 95-yard Fox Warriors touchdown with 7:10 left in the first quarter. In the second quarter, junior quarterback Jackson Berck handed the ball to Garthe for a 49-yard touchdown pass with 5:58 left in the first half.
Fox quickly responded with a three-yard touchdown with 2:01 left in the first half. In the third quarter, Fox struck again with an 11-yard run 3:26 remaining. Fourth quarter was scoreless, yet tensions started to rise on Spartan sidelines between coaches and referees.
"We're at the point where it's like we're not trying to win games, we're just trying to be as competitive as possible," said Coach Eberhardt. "Right now wins are tough to come by, we have to play at our best."
After a denied Spartan protest on a play fourth quarter, the game ended with nothing but emotions throughout the team.
"It's little assignment things here and there, we have guys going up field when they're supposed to be squeezing down, or just running the ball a little to wide where it's supposed to be a little tighter," said Eberhardt. "Just little things that add up in a football game."
"We came out a little flat, I think we over estimated a little bit," said Berck on how fans thought this would be the "easy" game of the season. "We took it for granted and we need to play every team like it's the best team in the state."
The boys hope to improve on the 0-3 season Friday, Sept. 11 at home against Troy Buchanan High School at 7 p.m.