Dedicated group supports school sports
Members of the school pep club show up at sporting events to help get athletes, other fans excited for games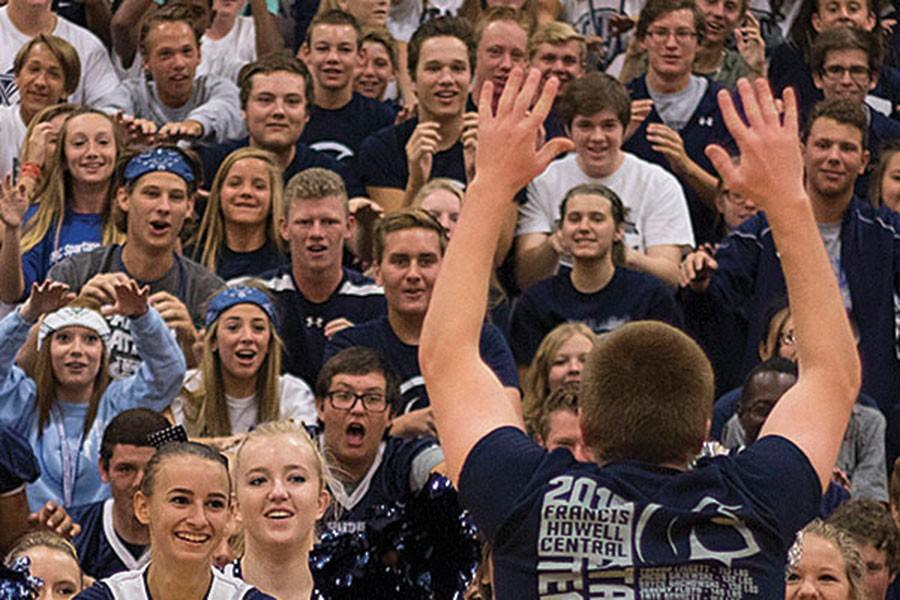 Junior Trent Diener supported the boys soccer team on Oct. 6. Diener led the crowd in a variation of chants to pump up the team.
"The boys and girls need support no matter what," junior Skylar Picker said. The soccer team won the game against North 3-0.
"We make a series of chants to kind of get the crowd involved," Diener said.
Diener and the rest of the student section really helps the team a lot with all of the things that he does to get the crowd going.
"If it's like a third down and you're about to get the first down, and you have your student section cheering you on and making a chant, it gets you pumped," senior football player Nathan Lane said.