New season, big win
Spartan boys basketball improves record 3-0 after tournament win.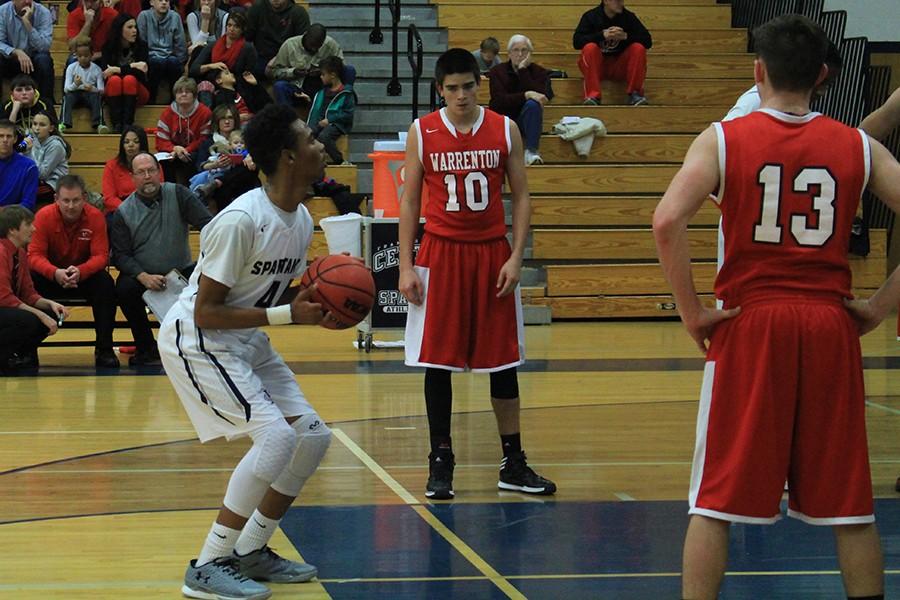 Spartan boys basketball is back with a bang. The boys played in the Hillsboro tournament last week and came out champions for the third year in a row. Monday they played Northwest Cedar Hill, Friday they went into overtime with Lindberg, and Saturday they took the championship game from Hillsboro.
Monday was an easy win over Northwest Cedar Hill of 72-48. Junior Nathan Garthe scored the most points for the team with 16 points. The team was expecting a win against the eighth seeded school, but some of the boys agreed that they needed to work on defense through the week.
"We gave them way too many points. Coach told us to keep them under ten points a quarter and one quarter we gave them 15," junior Marcus James said.
Friday was a battle for the team going into overtime with Lindberg. Spartans pulled through for a win of 61-59.
"We went down at one point, but we didn't panic. We had lots of clutch defense, we had some clutch shots from Dominic Horace and Kaleb Cissell," senior AJ Anderson said.
Saturday was yet another hard game against the home team Hillsboro. The boys won 72-68.
Spartans Marcus James, AJ Anderson, and Colton Schweigert were picked for the all-tournament team award.
"The all-tournament team, I don't know exactly who picks it out, but there is a of people who pick out the best players that really stand out to them in the tournament," Anderson said. "I had a pretty good performance in the championship game, but I could've done better defensively and I missed some layups."
The boys play Warrenton for their home opener Tuesday, Dec. 15 at 7 p.m.