Girls cross country overcome obstacles
The girls cross country team defeat the heat and other obstacles to compete.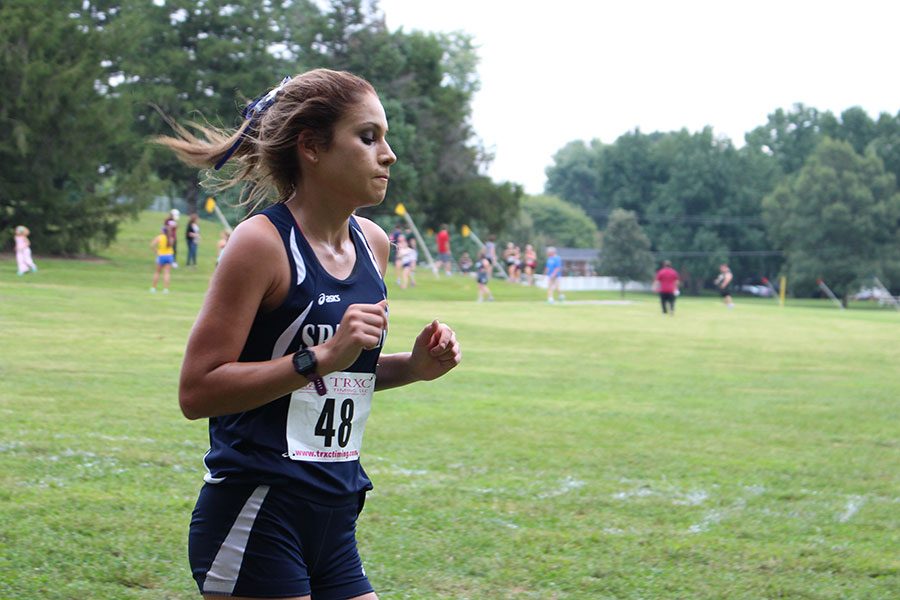 The start of this cross country season went well for the girls cross country team. Their first race was at Quail Ridge Park on Sept. 2. JV girls cross country did well overall considering some of the struggles faced that day and are doing even better now.
The JV girls team placed third in this two-mile race. They were up against 10 other teams. Freshman Olivia Fong, along with five other JV runners, received medals at this race.
Fong has been running since she was in sixth grade. This is her first year running for JV girls cross country. She is enjoying the cross country season so far because of its friendly atmosphere. She couldn't wait for her first meet and felt nothing but joy regardless of the extreme heat during that day.
"It was just really exciting and I was just really excited to start running again," Fong said. "They're really welcoming in cross country."
Heat can affect a runner's performance. The temperatures were high during the first race, about 102 degrees.
"In that sense they did good because they all finished," Head Coach Michelle Breuer said.
Cross country had many practices before the first meet to help the athletes prepare. Fourteen practices were required, but there were five to six practices offered per week. Going to most, if not all, practices was recommended. The team is still practicing at this rate to help improve the cross country team.
"I've improved a lot stamina wise and in endurance, just physically and mentally. Just coming to practice everyday helped me," JV/ varsity runner Gillian Eichel said.
Sophomore Gillian Eichel feels she did well at the first meet because she met her goal of finishing the two-mile race in under 15 minutes. Many of the JV cross country runners have set goals for this season.
"My goal is to break 25 minutes for a 5k. I think this goal is realistic but will also challenge me," Eichel said.
From high temperatures to attending an unplanned race in the mud, cross country has had to deal with many obstacles this year. The committed athletes, their practices and their goals have help improve the team into who they are now.
"I think we're doing better now than at that first meet," Breuer said. "They had a meet in the mud and they ran faster times there."
Leave a Comment