New state champions
Spartan cheer team wins state for the first time in school history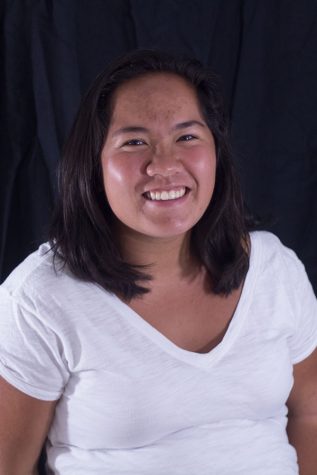 More stories from Elisa Swanson
The Spartan cheer team went to Columbia on Saturday, to compete in the Missouri Coaches Association's state competition. The girls and boy placed first in the small co-ed division, making them the first state champions in school history. For Ashley Lunders, the win at regionals gave the team the confidence to perform well at state.
"We felt like we were going to place higher up because we won regionals. We felt confident in ourselves," Lunders said. "We had faith in each other. We knew everything was going to hit."
The team dynamic also attributed to the win. According to Lunders, this year the team is really close, pushing each other to be the best.
"Our team is really close this year, which is good because we have great teamwork," Lunders said. "We pushed each other. We worked our butts off for the win. I am really proud of our team."
To senior co-captain Hannah Cooper, the close team dynamic also contributed to the team's positive attitudes.
"Our team is really really close this year. There's no drama. There's positive attitudes all the time, so I think that really helped us too because we all have each other's backs," Cooper said.
The team has also put in more than four months of time and hard work to ensure the win. Their season started back in June with practices and then regionals in July.
"We have been practicing since June. We did the same routine to regionals in July and then we practiced for football and for soccer. We added a few things, but it's basically the regional routines," Cooper said.
For senior Heather Braucksick, the win was a mixture of excitement and shock.
"It's really exciting that we were able to win especially since we were the first to win first.  I am so proud to win for the school and for my team, "Braucksick said. "I am still in shock about the win."
The co-ed division had 16 other teams in it. According to Braucksick, although the division is more competitive, having a male on the team has its advantages.
"The co-ed division is harder as a division, but having Jacob on the team means we can do more stuff. Jacob and I do one mans, where it's just me and him stunting," Braucksick said.
Despite a successful season including the regional win, the state win was still a surprise for the team.
"It feels amazing to have won state. It's unbelievable that we won first. I still cannot believe it," Lunders said.  
As a senior, Cooper could not think of anything better than winning state with this team.
"Going in, we were hoping for the best. It was just crazy that we got first," Cooper said. "I love my team, I really do. I am so glad I got to win state with them."