Weighing the risks
Wrestlers trying to cut weight may put their health at risk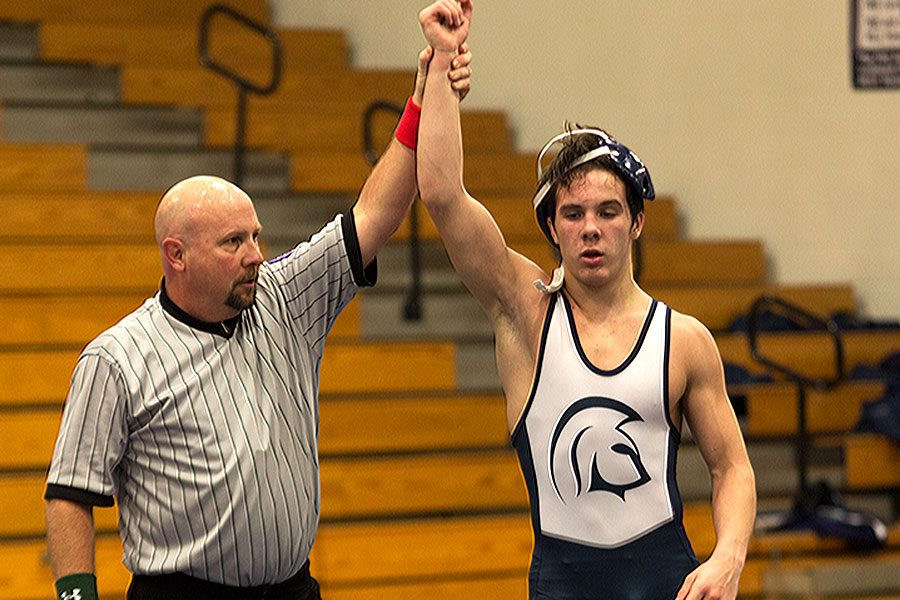 Anyone who follows wrestling probably knows that it is very important that wrestlers meet their weight requirements. They will go to great lengths to cut their weight, sometimes drastically, so that they can compete.
People tend to associate losing weight with being healthy, but altering your weight in a short period of time, especially through alternative methods such as decreasing fluid intake, can have negative effects on your health. For wrestlers, however, it's just a fact of life.
Sophomore varsity wrestler Corey Wait knows firsthand the effects of cutting weight.
"It's a lot of what we call tunnel vision, you almost black out, but right before everything goes black you kind of come to, and a lot of lightheadedness," Wait said.
Anna Rozanski, FHC's athletic trainer, knows the effects of continued or rapid weight loss can be pretty awful.
"Some of the negative effects of continuing weight loss may be dehydration issues, kidney issues, fainting, low blood sugar, it can start to affect your daily life, and you can end up with internal organ damage considering you're not drinking enough water," Rozanski said.
Luckily, there are systems in place that prevent FHC's wrestlers from experiencing extreme symptoms, and Rozanski has not had to treat any of our wrestlers for anything worse than dehydration as a result of cutting weight.
"The wrestling program does have a weight certification process in order, so the kids cannot lose too much or gain too much really rapidly, so it is controlled," Rozanski said.
Sophomore varsity wrestler  Andrew Godier experiences minor symptoms when he cuts weight, but he thinks the biggest change while cutting weight is his mood.
"The side effects of cutting weight are different every time, but the main effect that I experience the most I would say is moodiness," Godier said.
Despite the struggles, Godier believes that cutting weight is worth it, and turns it into a positive experience.
"In a tough match I just think, 'I didn't cut this weight for nothing,' and it helps me," Godier said.