From student to recruit
Graduating a semester early, Senior Kevin Cullen heads to San Diego for Marine Corps bootcamp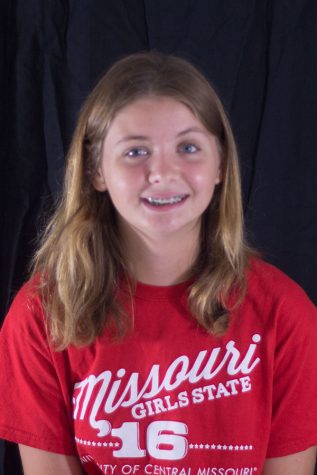 More stories from Elaine Mallon
With the majority of seniors anxiously awaiting acceptances letters to colleges, Kevin Cullen has traded in his school locker for a foot locker. Graduating an entire semester early, Cullen shipped off for bootcamp on Jan. 23. Over the course of the next thirteen weeks, Cullen will undergo the transformation from a seventeen year old kid to a United States Marine.
As a son of a Marine, from an early age Cullen was exposed to the Marine Corps lifestyle and mentality. From visiting the infamous yellow footsteps in MCRD San Diego to his constant trips to the gun range with his father, becoming a devil dog has been a dream of his since the very beginning.
"My father served 21 years in the marine corps. I've wanted to be in the Marine Corps since i was six years old," Cullen said.
With Cullen's older brother currently serving in the Army, Cullen will be the first of his brothers to serve as a Marine. For his mother, Shelley Cullen, she couldn't be more proud of her son.
"Not many people graduate early from high school. It's outstanding," Shelley said. "I am very proud. It's something that he's wanted to do since he was very little. We've always supported him."
While Cullen's family has alway had an inkling of his desire to be a Marine, many of Cullen's friends were surprised by his decision to graduate high school early.
"My friends reacted in a surprised manner, as if I was just about to be leaving forever," Cullen said.
Cullen will graduate from boot camp before the school year ends. After boot camp, Cullen will begin his Advanced Individual Training, preparing for his military occupation specialty as a forward observer.
"I'm going to be a forward observer, its official title is 0861, and basically what I am going to be doing is calling in artillery, or fire support, and air strikes. I will be working out in the field, working with missile targeting systems. I will be doing the kind of work my father does now," Cullen said.
While most parents have a few more months to spend with their seniors before they head to college, Mrs. Cullen's time with her son, at home, has come to an end.
"I love him dearly, and we are going to miss him. I hope he accomplishes everything he hopes to accomplish in the Marine Corps," Shelly said.
Cullen believes the Marine Corps will instill in him a sense of discipline and strength that will carry him through the rest of his life. He believes any of his classmates can benefit from serving their country as a Marine.
"My recruiter is Staff Sergeant Landis, you can come to the office on Mid Rivers mall drive, if you would like to see what the Marines are about. Join the Marine Corps. Drop the zeros get with the heroes. Oorah," Cullen said.
Leave a Comment