Wrestling team crushes districts
Eight wrestlers qualify for state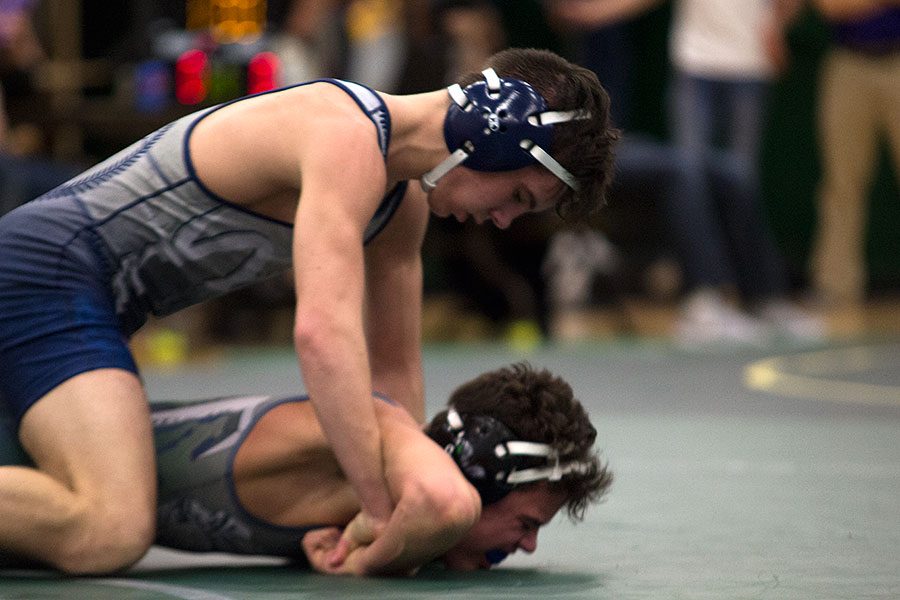 The wrestling team competed in districts last weekend and beat the odds by placing second in the tournament, despite the fact that the team wasn't expected to place in the top three. Eight wrestlers will be competing for a state title this weekend.
Senior Jackson Berck placed second for his 220lb weight class and is one of the wrestlers headed to state. Despite this, Berck believes that he didn't give his best performance at districts and wants to give it his all at state.
"My finals match didn't go how I wanted it to," Berck said. "I didn't wrestle my best, so I just need to learn from it and at state I need to do my best."
Junior Trevor Liggett placed first for the 145lb weight class, so he will be going to state as well. His main goal as a wrestler is to place at state.
"I've been wrestling for as long as I can remember, and I know the goal this whole time has been to place at state at the high school level," he said.
Liggett believes that his goal may very bell be within his reach.
"With my bracket, I have a really good shot, and if I make it to the semis, I place," Liggett said.
Sophomore Andrew Godier also placed first for his class, and is proud of how his team performed at districts.
"I think we performed really well, we came together and did really well as a team," Godier said.
The eight qualifiers will be competing for a state title this weekend.
Leave a Comment