On track to a record breaking year
This year is predicted to be a huge year for our track and field team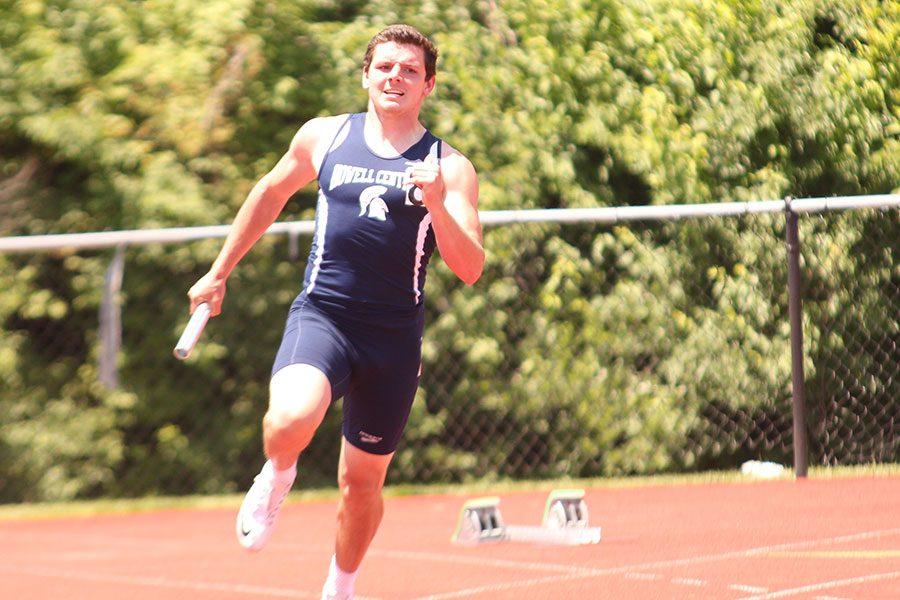 This year is expected to be a huge year for FHC's track and field team and the hopes are high for multiple record-breaking competitors to take a title at the State competition at the end of the season.
The team has grown in size and strength this year as many freshmen and sophomores have joined. Senior Michael Chalcraft joined the track team last year and participates in pole vaulting and feels the increasing size of the team has left a positive impact.
"Altogether we're a solid team, and I feel we are improving while growing in size," Chalcraft said.
The team is heavily conditioning and putting in all their efforts as they prepare for their first meet scheduled on March 28th at home.
Junior Abigail Green throws shot put and discus and is a very strong competitor on the team. Green has been working extra hard at practice to gain the precision she needs to excel.
"Shot put and discus is pretty technical and you lose a lot of that skill over summer and out of season," Green said. "It takes a while to get back in the hang of things."
Team captain and senior, Micah Skebo, runs the 100 and 200 meter dash and elaborates on the type of workout they do as a team.
"During off-season around a month or two before the season our coaches give us workouts to do. Our coaches can't be there, but we workout together and run on the tracks to prepare our bodies for the season ahead," Skebo said. 
Green is working hard to earn her spot at State this season.
"I was hoping to [make it to state last year], but it didn't go as planned," Green said. "This year I'm hoping I can."
One of the great aspects of the track and field team is the different options of events that athletes can choose to partake in. Some events include long distance, short distance, pole vault, and throwing.
Skebo has high hopes for the team as a whole and hopes to lead the team to victory this season.
"Our relays have a good chance to move on to sectionals and state," Skebo said, "As a team, we might be able to win GAC's."