Starting off strong
Boys tennis start with a 2-1 record.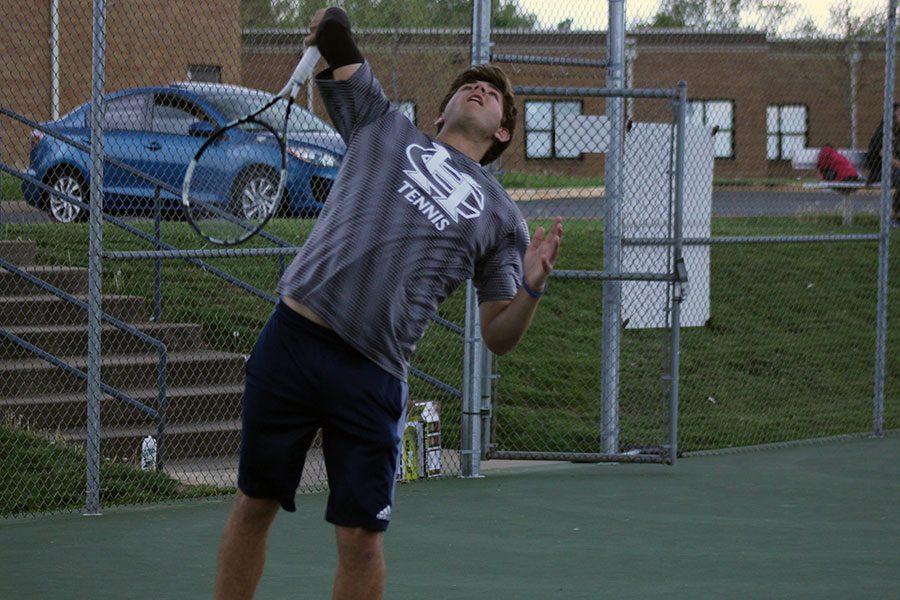 Boys tennis is starting their season off with a bang. With a 2-1 record, and back-to-back wins this week, the boys are ready to take on the upcoming matches. Last week varsity fell to DeSmet, but came up with wins against Liberty and Troy this week.
The team includes three captains, juniors Tucker Jones, Andy Moats, and Bo Webb. For Jones, this is his first season playing with the team.
"We all have the same expectations, I see myself as any other player there," Jones said.
Jones plays doubles with partner Sam Kaplan, the two have yet to lose a single set all season.
"We both have a refusal to lose games," Jones said. "The equal goal of not losing makes us good partners."
Senior Matt VanDiver has the same determination during his doubles matches with partner Jack Pordea.
"Me and Jack are a tank team." VanDiver said. "We have really good chemistry, we have good communication, we give each other signs, and we always know what each others about to do."
VanDiver and Pordea have yet to lose a doubles match, although VanDiver has lost a few singles matches.
"During the Liberty match I won my first set, lost in the second, and then lost in the tiebreaker because I couldn't control my emotions," VanDiver said.
After losing his emotions, the next day during the Troy match he won two sets 6-3, 6-3.
The boys play next today against Francis Howell High at home at 3:30.