Love and leadership
Students discuss their passion for track and field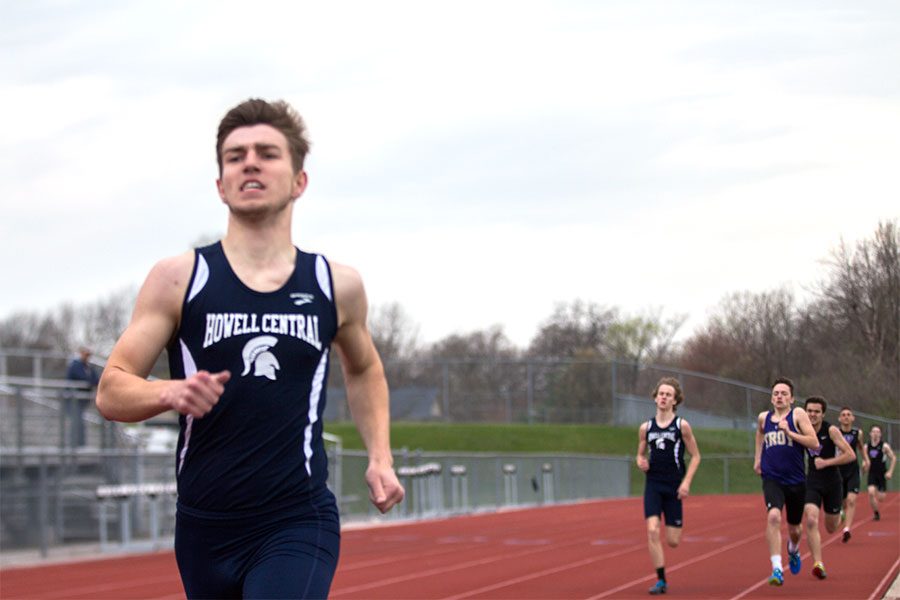 The track and field team is filled with students who come from all different kinds of athletic backgrounds. Many members of the team participate in track because they are involved in another sport, such as football or basketball, and join track in order to stay in shape in their off-season. That is not the case for all members of the track team, of course. A handful of students are a part of the team because of their raw passion for it.
Senior, Quentin Webert, is a captain of the track and field team and just recently broke the school's record for shot put at 49' 5". Webert is attending Virginia Wesleyan College in the coming fall and is going to continue his throwing career for their team.
Webert has participated in track and field all four years of high school and his love for shot put is inspiring for all.
"I have grown into a leader myself, and that's truly amazing to me." Webert said, "It's brought me endless happiness and success."
His leadership on the team is clearly demonstrated to his teammates. For example, junior thrower, Gabe Delgado, talks about how much of an influence the presence of Webert has on the team.
"I joined track because I really needed a spring sport, and I realized running wasn't up for me. Coach Kruse said 'All the throwers, let's go,' I thought, 'That's what I'm doing," Delgado said.  "And that's how I met Quentin, and he's the reason why I kept coming back."
The track team has become a second family to Webert and he finds happiness and joy on the team.
"We have grown as a family and it's been amazing watching the program grow from my freshman year to now my senior year." Webert said. "[Joining track and field] was easily the greatest decision I've ever made."