Track family
Sisters Natalie, Abigail, and Olivia Green encourage and motivate each other as they look forward to state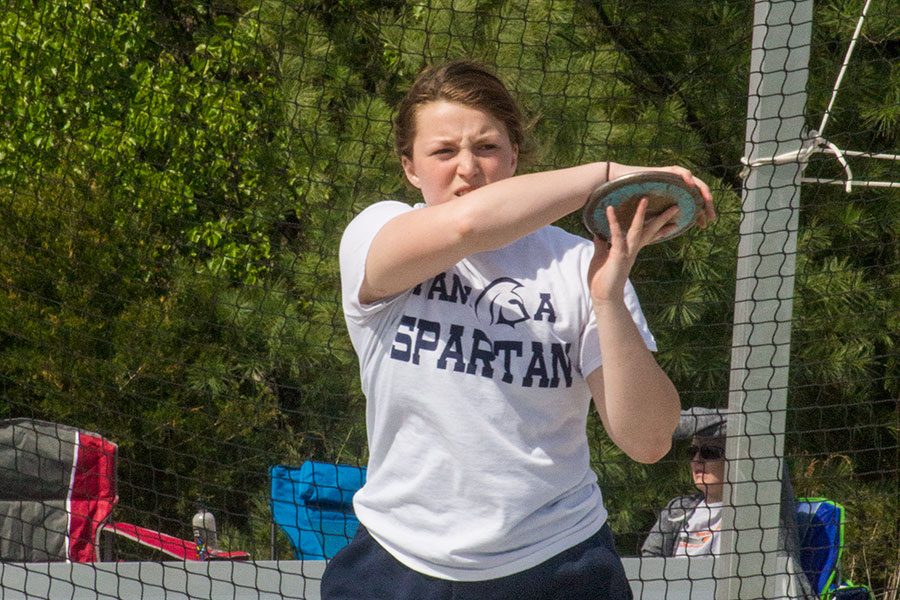 The environment of the track and field team is light hearted and the team finds its ways of encouraging and pushing each other to do their best. This year, the team has welcomed freshman Olivia Green to the already established Green sister duo, senior Natalie Green and junior Abigail Green.
Natalie has done amazing so far this season and early on had broken the school record for shot put. Her younger sisters look up to her as a mentor.
"If I need encouragement or motivation I can always go to her," Olivia said.
This is the first year Olivia has competed with the track and field team and the presence of her two older sisters has added to her drive for success.
"My little sister is doing really great, she's getting better every day," Abigail said.
The three sisters, as well as the rest of the track team, are working really hard as the end of the season draws near.
"The biggest event I'm looking forward to is the district track meet and then sectionals, and then hopefully we'll advance to the state track meet." Natalie said.
Olivia is hopeful for her older  sisters' advancement to state and believes they are going to make it, yet is doubtful she will make it due to her it being her first year and lacking the experience that her sisters have.
Track and field's varsity team is heading over to Troy high school tomorrow for a big meet which is helping them prepare for districts.
Leave a Comment