Marching forward
The band completes another competition improving their teamwork and outlook on the season.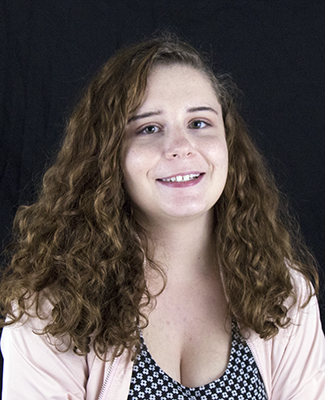 More stories from Jessica Fults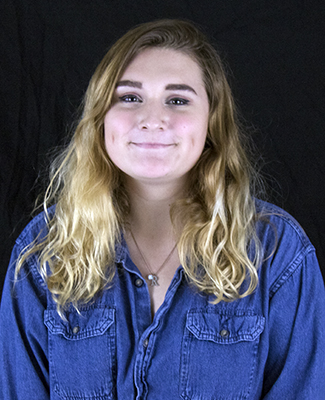 More stories from Whitney Klein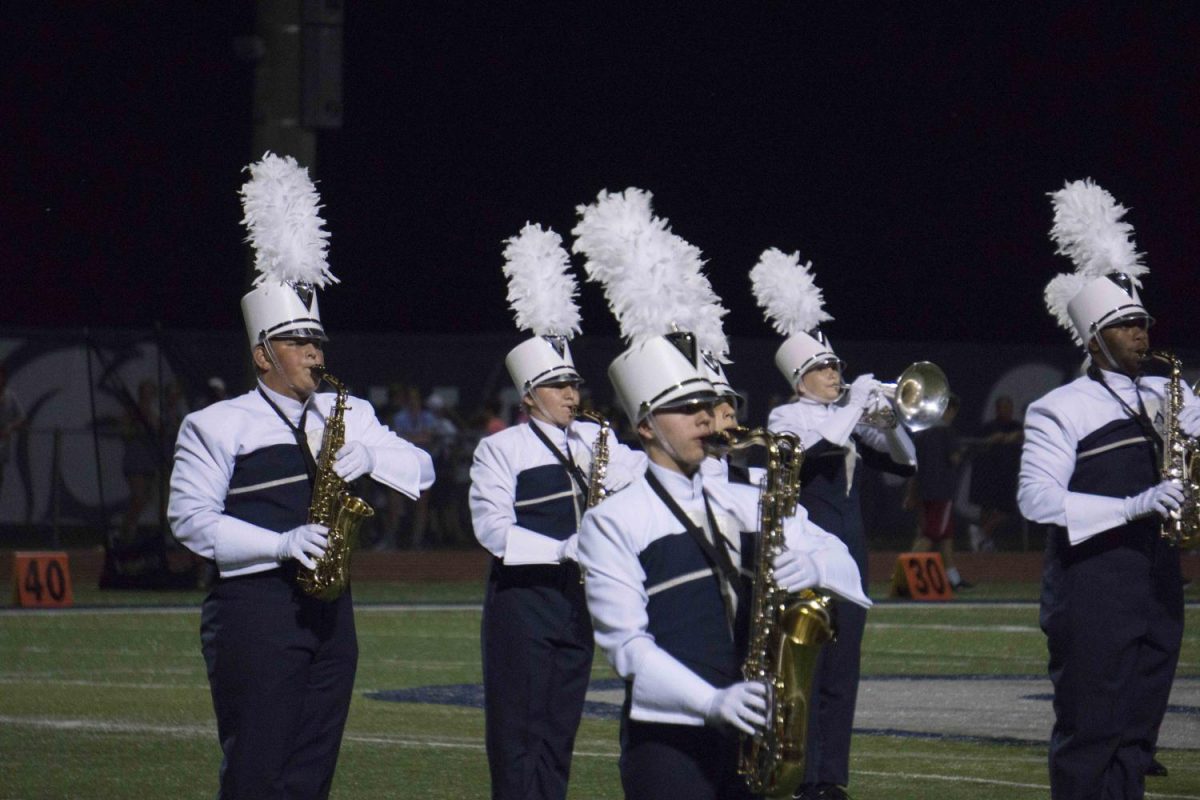 The Spartan Regiment's competition last Saturday, September 23rd, against several schools including Howell High, Oakville, Rock Ridge, and Fort Zumwalt at Lafayette High School, left the band with high hopes for future competitions. The Spartan Regiment came in fourth place, and although it's not the highest score they have earned, they're working on technique and improving with each competition.
They have had several competitions since the band preview in August and their practices are paying off according to junior color guard member Michael Foley.
"Since the preview we have gotten costumes and silks in with a lot more of our show's music not just with more music being learned, but also with memorization and the quality it is being executed, and we're really getting a feel of what we are supposed to be conveying," Foley said.
Practices are helping the band improve, but they can be a little overwhelming says  sophomore Anne Meister. Meister explains the chaotic weeks leading up to competitions and how her schedule
"It's a challenge during band camp but after you get used to it it's really easy. Marching now is going home and practicing, and then doing my homework, and then that doesn't leave room for a social life. So during three months of your life you have no social life except for band," Meister said.
Junior and color guard section leader, Alyssa Rey, explains how practices and team bonding helped the band get through a difficult obstacle at the competition.
"It was really hot on Saturday, it was a negative thing, but we all worked through. We were so motivated to not die. So that was a highlight," Rey said, "Since the preview we have definitely matured as people and we are understanding that we need to work together as a team, it's not an individual sport, it's a team sport."
The future competitions are looking promising after the feedback they received. Foley reflects and shares his positive outlook for the rest of the year.
"Overall we probably had one of our best performances yet, it's really starting to show our hard work and our show is starting to come together. We almost finished our show and we were able to showcase it and got a lot of feedback. It looks like everything we're doing is headed in the direction. We also got some personal bests there, it was fun," Foley said.
Leave a Comment