Working to perfect
The Spartan Regiment works to improve routine during break between competitions.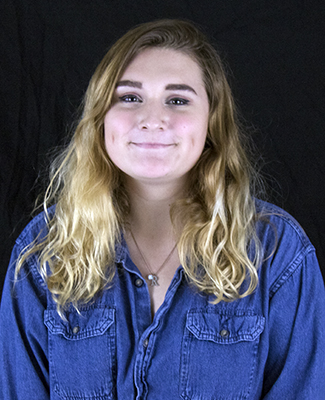 More stories from Whitney Klein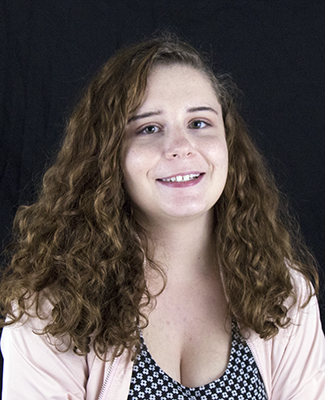 More stories from Jessica Fults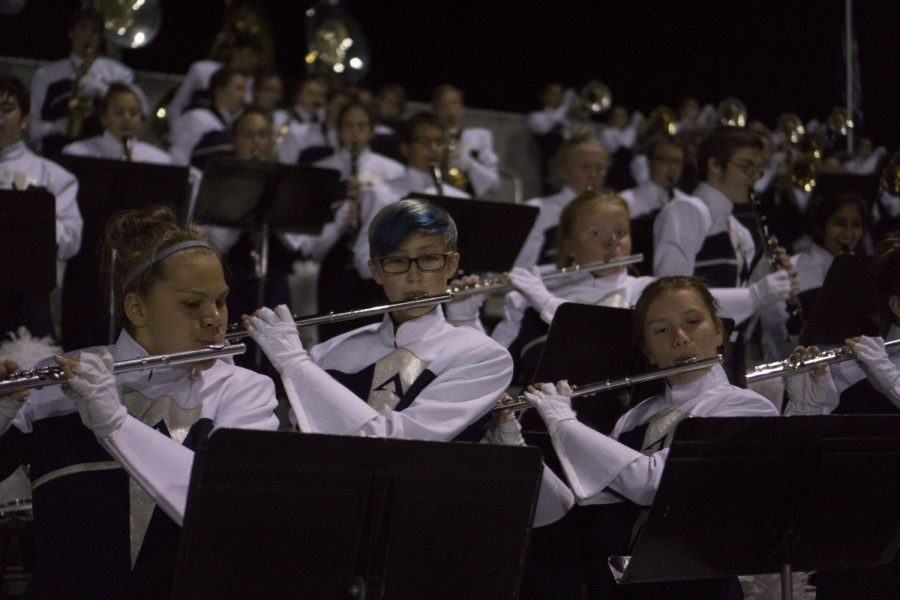 Working and improving through hard work and practice even during breaks is how the Spartan Regiment makes sure their routines are always the best they can be. During a three week break between competitions, the band has been working to perfect their routine and keep up high spirits for their competition at Mizzou on the 14th.
The band has been working on improving for their big competition during fall break against multiple B.O.A or Bands of America according to junior clarinet section leader Malyka Janjua.
"Our next competition is Mizzou which is always a big deal since Mr.Griffin loves Mizzou, and so it's awesome to have three weeks in advance to get ready. We're adding more to our performance and cleaning everything," Janjua said.
Junior and band member Josiah Swafford is also excited for the Mizzou competition. Many members of the regiment enjoy this competition as does Mr. Griffin.
"I'm looking forward to [the competition at] Mizzou because it was my favorite in the past. It has a cool environment and it's like one of the only college [competitions] we go to," Swafford said.
The band is always working to perfect their performance while still having fun. During their three week break in between competitions, the band has been practicing and adding to their routine in hopes that this year will be better than those in the past.
Janjua explains how the band is working to improve as a whole after last year.
"We added a lot of new staff, tons of things have changed, and they're all definitely for the better," Janjua said. "Last year wasn't bad, but it wasn't our best. And that's okay. It happens. This year, we've definitely improved, and everyone's having a really great time with it."
One way the band has worked on improving their technique is by hiring a new teacher, Mr. Craft, in addition to the band director Mr. Griffin.
Adding a new perspective to the band is important for their confidence and technique in performances. Junior Laurel Ammond explains how the added help improves the band, and how the band prepares.
"He really just redefines the way the band's marching style and how the band leads themselves,"  Ammond said, "We mainly just prepare by reviewing the show a lot, we don't really do anything big before competitions, we just review it and do it over and over again."
With all the new changes, the band members feel as they've improved and are excited to see how this year will end up. Janjua feels that, no matter the competition results, it's having fun that matters.
"Everyone's feeling a lot better than we have been previously. We've added so many different things and new staff members. I feel like, this year, everyone's having a lot of fun. It's difficult and challenging at times but that makes it more fun," Janjua said.