Committing to the Spartan Regiment
Even knowing how many hours are required of marchers, many students describe being in the band as some of their high school memories.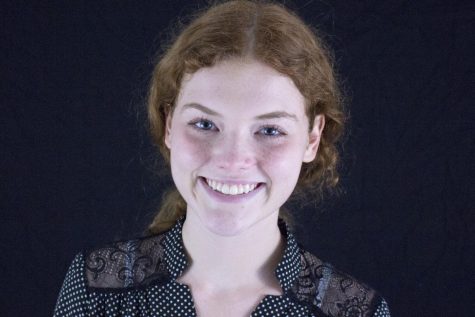 More stories from Jennifer Ferry
One of the only sports at FHC in which there are mandatory summer practices, students often send their summer marching in the field next to the tennis courts and alternate between practicing music, choreography, and formations. However, the grueling 15 hour a week practices, plus seven hours a day of school, plus homework forces some students to consider how it affects the rest of their life
Senior Elizabeth Skelly has been in the marching band all four years of high school and was honored by being made a drum major this year. She sympathizes that the band does take up a lot of valuable time that many students would otherwise use to do homework or study,
"It makes you put yourself last" says Skelly, referring to the fact that students are often put in a position where the good of the band as a whole comes before a student's individual needs. However, Elizabeth feels that putting yourself last is an important lesson for students to learn, "I think [marching band] has helped me academically" said Skelly "when I go home I get started immediately- I just don't have time to waste. I guess it motivates me to get my homework done." Skelly believes that the valuable experience she gets as a member of the spartan regiment is worth the time the marching band takes, "The reason I came back was because there's a big family feel in marching band and I've made a lot of friends from band… all our work is worth it because we're pushing for something bigger than us." Skelly considers marching band such a vital part of her high school experience that she feels her high school experience would have been incomplete without it, "marching in the band has been some of the best experiences of my life"
However, because marching band comes with such large time commitments some students are forced to choose between the marching band and the rest of their school work. Siyi Wang, a senior, was forced to make that difficult decision this year after being in the band for the past three years,
"I quit marching band because my academic schedule interferes with the Monday and Wednesday practices, I would either have to miss a two-and-a-half hour Calculus class or practice every week." Although Wang wasn't able to march with the band this year, she still has fond memories of her time on the field,
"The hours I spent in marching band were definitely worth it, I enjoyed every minute spent with marching bandmates and directors. Every practice, competition, and trip was like a battle we fought together". She then went on to say how much she regretted not being in the band this year, but for her the large time commitment required by both her academics and marching band forced her to make a difficult choice.
Mr Griffin, one of the directors of the band, acknowledges that being in the band is a huge time commitment but feels it is necessary,
"For any type of show like this consistent rehearsals are necessary," says Griffin, "It is a lot of time but it's just like in any sport if you don't practice enough you're not going to be number one and it won't be a good product. Without rehearsals it would be a waste of time for students and staff because the end product won't be want you want or deserve."
"
all our work is worth it because we're pushing for something bigger than us."
— Elizabeth Skelly
The marching band it an integral part of FHC whether you are a member of the band or a student who attending the homecoming game; and there's no doubt that all the rehearsing and practicing has resulted in a phenomenal show with the band consistently placing the top five of their competitions.