Arbitrary anxiety over the ACT
The ACT — a test nearly everyone dreads taking — is given excessive attention to when looking to get into college.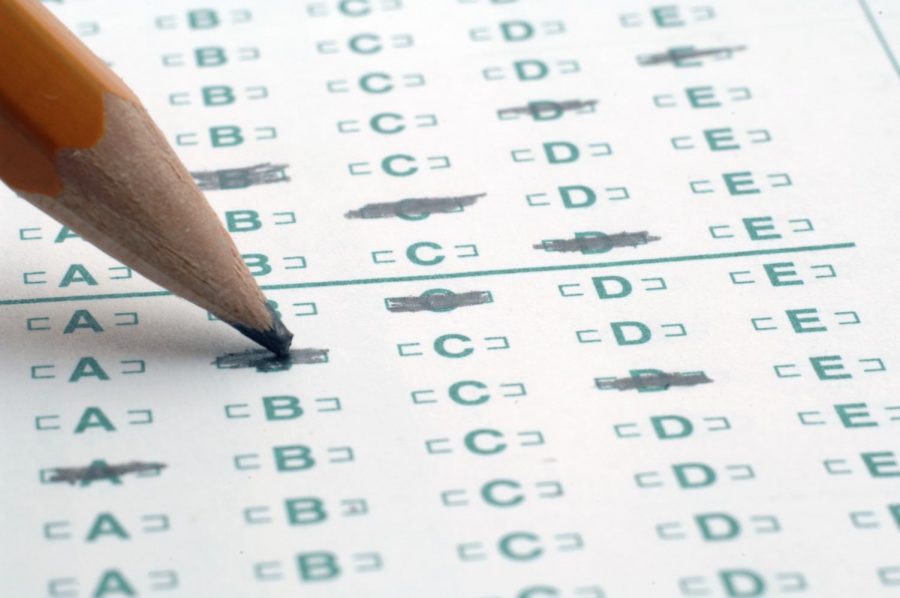 7 a.m. Your alarms beeps, forcing you to get up out of your warm, comfy bed sheets and get ready for the thing we all dread to even think about: the ACT.
As you eat the granola bar your mom told you to eat before you leave, you think to yourself, "What have I gotten myself into? Why am I even doing this?"
Of course, this feeling is universal, and we all know the answer as to why we are waking up early on Saturday- for some of us, our only day off- to take a four-hour long test. Whether you need a certain score to get an acceptance letter into your dream college, or to earn a scholarship to pay for the improbable amount of college, achieving a high score on the ACT will tell colleges that you are 'good enough' to attend their university. But, the ACT is just not an accurate representation of our capabilities, talents, and overall intelligence.
Colleges place entirely too much importance on ACT scores for acceptance and scholarship capabilities. Colleges sometimes make it seem like your ACT or SAT test score is the most important aspect of your application in order to get accepted, which is a dream-crusher for many of those who may perform well in school and have noteworthy grades, but just cannot seem to get an ACT score that is viewed as qualifying for that particular school.
So why is the ACT so important? Why are students losing sleep and pulling their hair out over a four hour test?
Many colleges don't even consider you for admission until you have a certain ACT score. It seems like they don't even acknowledge your straight A transcript or your stacked resume with lists of achievements you worked your entire high school career for.
The ACT is necessary to determine a general level of where a person's level of college preparedness is, but colleges give excessive attention to the ACT scores- the chance of earning a $5,000 scholarship over a full tuition scholarship may be the difference of just a couple points, which is simply not fair. A student who works hard daily in school and is involved in several after-school sports and activities with an average ACT score should be taken into consideration for college acceptance before the student who may have a high ACT score but is involved very little (or not at all) in school activities or honors/AP classes.