Insta-worthy Prom
These picture perfect places ensure your prom pictures are Insta-worthy.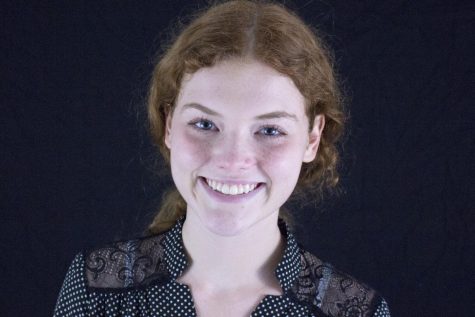 More stories from Jennifer Ferry
Art Museum/ Forest Park- The Art Museum and Forest Park are great places for pictures and boast attractions such as art hill, the museum's grand staircase, natural trees, a lake, and the jewel box. The wide variety of locations make this area great for pictures; however, keep in mind it is a crowded area and is pretty far away from school so you will have to be comfortable with driving in the city.   
Newtown-
Newtown is a perfect location for pictures if you aren't someone who's into nature because it's quaint houses and lake make for great pictures and the location is free to get into. It is about 25 minutes from school though- so be prepared to drive or find a friend to drive you around!
Old Saint Charles-
Old Saint Charles is a popular place for pictures because it has a beautiful gazebo, cute shops, and a view of the river. It is also near the Katy Trail so if you want pictures in front of grand trees then this location is great! However fair warning that this location is popular with shoppers so be prepared for some weird looks!
Busch Wildlife-
When Busch Wildlife comes to mind many of us think about nothing more then 7th grade fishing trips- but it turns out there's much more to this location than meets the eye! Busch Wildlife has many beautiful lakes and ponds that make for great pictures as well as beautiful trees and trails that are easy to navigate and right next to the parking lot. This means you can get beautiful pictures that look like your standing in the middle of the woods when in actuality your fifty feet from the parking lot! The only disadvantage of this location is that it offers no cute buildings to take pictures in front of so you are exclusively limited to pictures of yourself in nature.
St. Louis Public Library – Central Library
The Saint Louis Public Library is one of the most beautiful buildings in Saint Louis, it boasts long marble hallways, beautiful stained glass, and long sweeping staircases perfect for a Cinderella moment. However this location is about 40 minutes away and is open to the public- meaning you'll have to be be brave enough to drive into the city and stand out in a crowd.
City museum-
The city museum is a great place to take pictures with its beautiful rooftop, interesting architecture, and amazing artwork- perfect for someone who wants their prom pictures to be unique! However, something to keep in mind is that there is a fee to get into this location and it is very crowded on Saturday's. Also, this location isn't great for someone with a big dress as you will probably have trouble squeezing past kids, climbing stairs, and generally running around!
Missouri Botanical Gardens- The Missouri Botanical Gardens are without a doubt one of the most popular locations for prom pictures in all of saint louis. The gardens are absolutely beautiful and allow prom-goers to take pictures in front of colorful flowers, huge lakes, grand gazebos, and even an ornate hedge maze. This location does cost money to get into however and cost money for general admission. You will also have to deal with the public, however this location is so popular that you likely aren't going to be the only one wearing a prom dress.  
Your donation will support the student journalists of Francis Howell Central High School. Your contribution will allow us to purchase equipment and cover our annual website hosting costs. FHCToday.com and our subsequent publications are dedicated to the students by the students. We hope you consider donating to allow us to continue our mission of a connected and well-informed student body.