Art in the city
National Art Honor Society will be celebrating art outside of school on Saturday.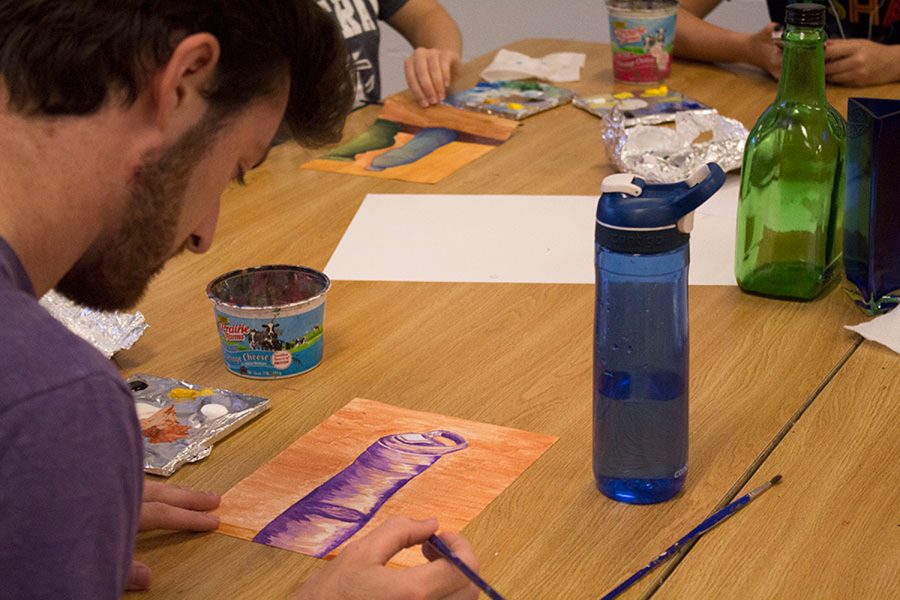 A month into the school year, National Art Honor Society is hosting their first out-of-school event. This Saturday, September 15th, the club, along with its sponsor, Ms. Judy Switzer, and officers, will be heading to Laumeier Sculpture Park in Sunset Hills, Missouri.
Senior Kobi Nolan, one of the officers on the club's board, will be with the group at Laumeier and is looking forward to the trip.
"I've been wanting to go to the sculpture park for a while," Nolan said. "It's good to see it in context, instead of just hearing about it or seeing it or reading it."
"We're trying to do more than one trip instead of just one. We usually do the City Museum, but we wanted more of a variety," Nolan said. "We're kind of just branching out and doing things outside of school so that we can do more."
NAHS has held only a few meetings this year, and is under new direction. This is Ms. Switzer's first year as sponsor, and is excited that Laumeier Sculpture Park is their first outing.
"I think it's a really amazing place that a lot of people in St. Charles County aren't aware of," Ms. Switzer said. "And I think it's the perfect time to go."
Senior Dylan Hotchkiss, another officer, is also looking forward to the trip to Laumeier. He finds it will benefit him both in NAHS and in his art classes.
"I've never been there before," Hotchkiss said. "It'll be interesting to look at some actual sculptures out in the park, because this year I'm finally taking 3D arts and I've never done that before."
National Art Honor Society meets every Tuesday and Thursday in studio 243. There are calendars available outside studio 243 with dates for future open studios and events, and flyers with information on how to join. Their Twitter account is also a great source of how to get involved with the club.