Making Memories on Main Street
From the delicious desserts at Cottleville Cookies and Cream to having fun with friends in Legacy Park, Cottleville has a lot to offer. If you're looking for good places to eat and create memories with friends around school, check out these places recommended for a good time by students. 
Legacy Park
There are a lot of fun things to do in Legacy Park. The playground equipped with slides, swings, and many fun climbing obstacles is enjoyable for everyone. There is also a wheelchair friendly swing, sand volleyball courts, basketball courts, and trails behind the park that our cross country runners are known to utilize. The pavillion towards the back of the park is great for hosting events. For example, the Spotlight Players hold their kickoff bbq there at the start of each school year. 
Senior Emily Mundle participates in sand volleyball at Legacy Park alongside the rest of her high school volleyball team. 
"[She really enjoys playing alongside them] because they're all goofy, but [they] also like to play," Mundle recalled. 
This park is a great place to spend time with friends, family and to get outside. Great memories can be made here, take the time Mundle and her team made a mud-slide after a game for example. The park is in walking distance of FHC and is a great place to decompress after a long, stressful day of learning and activities.
Cottleville Cookies and Cream
When you walk in, you're met with the sweet smell of desserts and fresh made waffle cones. Cottleville Cookies and Cream is a calm, spacious environment where they serve cookies and ice cream! All types of people go there as it has a lot to offer. It's a perfect place to do homework with friends, go as a family on the weekend, or for a cute after school date. Cookies and Cream manager, senior Bryan Rootz, loves the atmosphere. 
"It's super chill, but it's like you feel at home. It's like your grandma's house kinda … [it's] a happy, cheery place to go," Rootz said. 
One of the stand out qualities is how bright and spacious it is. It looks small from the outside but inside there's a perfect amount of space and natural light complemented by the pastel tones of the decor. Additionally, the staff are very personable and will make your experience great. 
It's a fantastic place to be and the range of flavors and cookies will make your visit worth it. 
Plank Road Pizza
Plank Road is a cute pizza place right down the street from FHC and across the street from Cookies and Cream. The personality of the restaurant is very relaxed and pleasant. The food is amazing! Senior Joshlyn Enochs who has worked there for around one year really likes the food too.
"We get a lot of people who come back saying that they loved [the food]," said Enochs.
Because of its location, people are prone to skip over Plank Road as a pizza option; however the handmade pizzas and salads are incredible. All of their pizzas are named after local roads and boast an exotic and tasty range of topping combinations. They also have an outdoor patio which is great in the summertime or for roasting marshmallows with friends and family. 
The atmosphere is very positive, and the rustic, historic decor mixed with the polite and lovely staff work together to make a great environment for making memories and filling your stomach.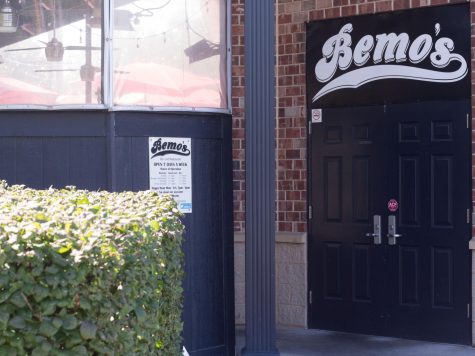 Bemo's Grill
Bemo's Grill is a wonderful dinner location in Cottleville. With soups, salads, sandwiches, appetizers, burgers, and entrees from shrimp pasta to ribeye steak Bemo's has food for picky and adventurous eaters! Amongst the adult demographic the bar is very popular and in turn it's a full house on most weekend nights. 
Freshman Jordan Outlaw has been working at Bemo's for a few months and he loves it. He enjoys watching all of the customers enjoy themselves in the presence of great friends, great food, and great live entertainment.
"It's really fun and vibrant," Outlaw said. 
The music, dancing customers, excited conversations and smiling faces are what makes working there so enjoyable for Outlaw.
Bemo's has live entertainment on the weekends and many TV's making it a great place to view the upcoming game. If you're looking for a good time and meal this weekend, Bemo's is the place to be!

Loading ...