Arcade on the Go
Reviewing the newest way to game on the go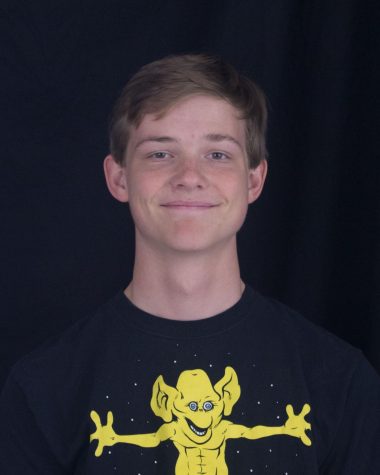 More stories from Craig Eddy
When I heard about a new subscription service being added to the Apple App Store, I was initially very skeptical. As someone who has a general distaste for subscribing to a continuously paid program, this market ploy wasn't very appealing. Creating something interesting or appealing then locking it behind a payment process has always been a cheap cash grab in my eye, and Apple Arcade is not much different. Sure, almost each and every game looked fun and interesting, but the subscription service attached to it immediately pushed me away. But, if I never experienced something like this before, how would I know how to feel about it?
As a Christmas present to myself, I decided to go against my original feelings. When the time arrived where I had enough money to spend, I shoved my initial disinterest to the side and hoped that this would be worth my time. I was optimistic about this opportunity, seeing as I enjoyed playing mobile games, yet never could find a great quality to satisfy me for a long enough time. My thoughts were that it would open up the menu to some new, high quality games. Apple Arcade immediately did something right, which was allowing for a one month free trial of the service to test the reigns and see if it was something I was willing to pay for. Surprisingly, after just a few days of the trial, I was hooked.
I started off simple with only a couple games, but each and every game I tested turned out to be a game I loved. Apple Arcade has such a wide variety of incredibly interesting and unique games. While the original App Store went for a more quantity over quality viewpoint, Apple took both quality and quantity and mashed them together to create the arcade. Each and every game has an appeal to each and every type of player, which provides for an extremely wide audience. There are puzzle games, role playing games, adventure games, puzzling adventure games, adventuring role playing games; the variety is crazy wide. Apple worked alongside different developers and companies in order to create the best games for their service, and they proved successful. Small developers and large developers alike are able to work their magic with a great budget from Apple, which in turn results in excellent executions, and games with incredible stories and gameplay. A big plus to most of the games is that they are either pretty short in their stories, or they have an extreme replayability value. Not only are the stories short and sweet, but they draw you in and get you invested in the characters and their lives. I have even found myself at the latest hours of the night captivated by a singular game, invested in every nook and cranny I can discover.
Still in my free trial, I have enjoyed every game I have come across, and with one hundred percent confidence, I implore anyone with an Apple device and even the slightest interest in mobile gaming to check out Apple Arcade. Even if just for the free trial, there is at least 2 or 3 games out there that will entice just about anyone.
Leave a Comment
Your donation will support the student journalists of Francis Howell Central High School. Your contribution will allow us to purchase equipment and cover our annual website hosting costs. FHCToday.com and our subsequent publications are dedicated to the students by the students. We hope you consider donating to allow us to continue our mission of a connected and well-informed student body.