Functioning Family
Influences of family helps Spartans find their passions and fight through difficult times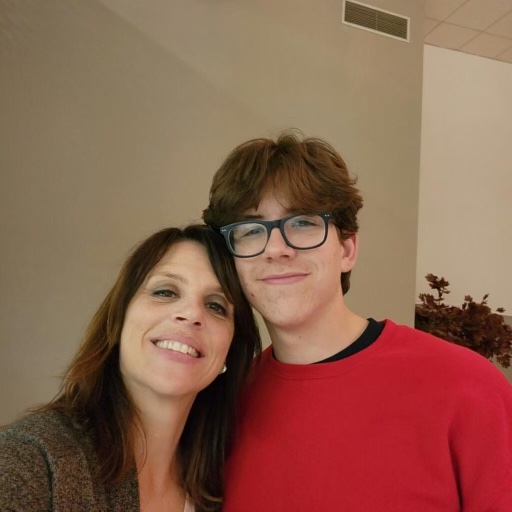 The ringing 5:45 morning alarm wakes senior Jack Patton up for school. He meets with his girlfriend in the parking lot, walks to class, and goes about his school day. He heads to Salvatore's Italian Restaurant where he is shift leader at 18, goes home, and does his homework. While others tend to fall into the senior slump, he works hard everyday after being accepted into Washington University to be the best student, brother, and son that he can be. 
When families split, bonds can be broken. That was not the case for senior Jack Patton. Being a child of divorce his world was opened up to a bigger family. Within his mom, dad, step-dad, sister, and step-sister he had many supportive influences. However, there is one who stands out amongst the rest. 
"My mom is always supporting me and [standing] behind me," Patton said."When my parents got divorced, all the relationships got a little shaky. It seemed there was some resentment towards my mom, but I was so young and thought, well it's my mom and she's amazing. She mostly always has been to me."
Patton strives to be the best worker, student, person that he can be. He owes that to his mother and his love for her.
"She's the reason I work hard so I can support her like she supports me," Patton said. "She never has a doubt that I won't get things done and [she] trusts me with all my responsibilities. She loves me unconditionally and will do anything for me."
While the bond between parent and child is unlike any other, the bond between siblings is one Sophomore Aubrey Simpson has come to cherish. As her and her brother share a five year age difference they also share a friendship.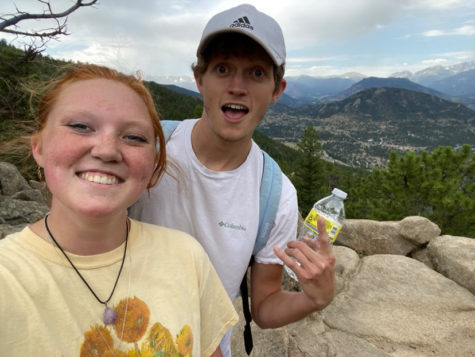 "We really started becoming friends and actually talking," Simpson said. "He's always been there [for me] to talk to, he's always been very willing to include me in things and talk me through a lot of issues I've had over the years." 
Simpson now finds herself alone in the house she shared with her brother. As he went away to college she lost her comfort and had to find a new way to cherish their bond. 
"I had been with him for a year, stuck in our house together. And then when he left I was so heartbroken," Simpson said. "It was so obvious  he wasn't there, but…it's gotten better. [With] him being gone, we still talk and he'll call me and text me…and when he's home, it just makes it extra nice to have them there."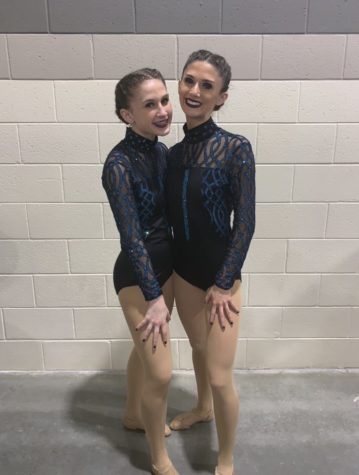 While sibling relationships may seem an instant connection, Senior Macie Ryan stands the youngest daughter of three and didn't find the connection with her older sister until later on.
"My sister and I were not close until I was in seventh grade," Ryan said. "Now we tell each other everything."
   The two had a shared love for dance. They grew up dancing together on a competitive studio dance team before Ryan joined FHC's dance team. 
"I wanted so hard to make Varsity my freshman year so I could be with her," Ryan said. "My freshman year was her senior year so when I found out I made Varsity with her it was a huge weight off my chest. I found a lot of comfort in her throughout the year, she helped me be myself and confident enough to make friends on the team."
As she depended on her sister her freshman year, it made it harder for Ryan to stay on the team while she watched her sister graduate and leave. The relationship between the two brought comfort, but also prepared Ryan for the years to come. 
"Now that she's gone it's kind of lonely without her, but I find myself able to express who I am because of her," Ryan said. "I want to be a leader for my team and for myself because my sister made me confident enough to believe that I could be." 
The love families share is unlike any other. It is a special bond many people are lucky to have. Brothers, sisters, parents. They are our blood, our family. They are the people we share a name and love with. Family inspires us to be the best versions of ourselves we can imagine. They guide us through the inevitable rough patches in life. Family can be a bond that stands unforgettable.
Leave a Comment
Your donation will support the student journalists of Francis Howell Central High School. Your contribution will allow us to purchase equipment and cover our annual website hosting costs. FHCToday.com and our subsequent publications are dedicated to the students by the students. We hope you consider donating to allow us to continue our mission of a connected and well-informed student body.