Getting ready for a new sport
Girl's lacrosse plans to take the field in the Spring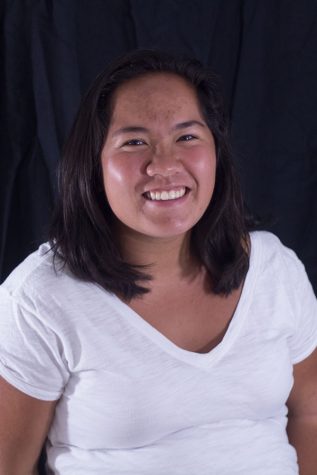 More stories from Elisa Swanson
This spring, girls will be taking a new kind of field, the lacrosse field. At the initial interest meeting in November, more than 80 girls showed up. The problem, as it turns out, won't be a lack of girls on the field, but how to get them competing with programs that have been around for many years.
For Coach Chris Perkowski, he feels confident he could bring this school a lacrosse team that knows how to play, but the finer parts of lacrosse could be left to someone else.
"As far as getting a program that can evolve and be competitive, I think that's a possibility," Perkowski said. "It's hard to get people that played college lacrosse and are now professionals to get up here at 2:30- 3 o'clock, so that's going to be a big hurdle of ours. I am very confident that I can get this program off the ground, but there's the finer nuances that I think someone with more experience, and just experience through playing."
Perkowski has signed up for a few coaching clinics and is studying up the rules. He plans on doing pre-season scrimmages with other new teams and getting the team to a few tournaments before the true season.
"I am trying to get signed up for a couple coaching clinics through USA Lacrosse, but they are out of state so I have to see what I can put together and believe me, I am brushing up as much as I can." Perkowski said, "I'd like to get a scrimmage going and get us signed up for some tournaments, because in tournaments you have a really sharp learning curve."
Perkowski is looking for a few things in his future girls. Equipment wise, players will need to supply their own sports but, since lacrosse is school-sponsored, everything else is, at this point, going to be provided by the school. Apart from equipment, Perkowski is looking for girls ready to lead the program and own up to their part of FHC history.
"This is something very in the moment but it's also something very historical. You guys are like founding fathers, or really founding mothers, and that's important that's something you can take a lot of pride in. I don't mean that with pressure but embrace it. With that power comes responsibility," Perkowski said. "Really, I need that senior leadership, that senior ownership. It's their program more than anyone else's, it couldn't be anyone else. They've found a place in history whether or not they recognize that or not."
For prospective player, Taylor Crites, she grew up playing pick up lacrosse and sees playing in an actual league just as fun.
"I used to play as a kid, just like in the neighborhood. I've never played in a league but it looks like a lot of fun" Crites said.
Crites was not afraid by the fact lacrosse is a contact sport, in fact, she plans on getting hit a few times.
"I want to be a goalie so I'm thinking I might get smashed in the head a couple times with a ball," Crites said. "You get hit, it's part of the game."
While Crites was well versed with lacrosse, not all the girls coming out are, junior Sydney Treanley, is just as eager to play.
"I am excited because it's new to school and there's not a lot of pressure to be amazing and because I haven't done a sport in a while," Treanley said. "I've played softball, volleyball, and basketball."
Treanley, being new, was not aware how physical lacrosse is, but learning that has not stopped her excitement to go out for the team.
"Apparently, I didn't know this whenever I first started, but, like its a contact sport and you hit people and stuff. That's like really scary," Treanley said. "I am still going to go to preseason stuff."
Leave a Comment
Your donation will support the student journalists of Francis Howell Central High School. Your contribution will allow us to purchase equipment and cover our annual website hosting costs. FHCToday.com and our subsequent publications are dedicated to the students by the students. We hope you consider donating to allow us to continue our mission of a connected and well-informed student body.