Keeping the hopes up
Spartan baseball comes to a sad end of regular season.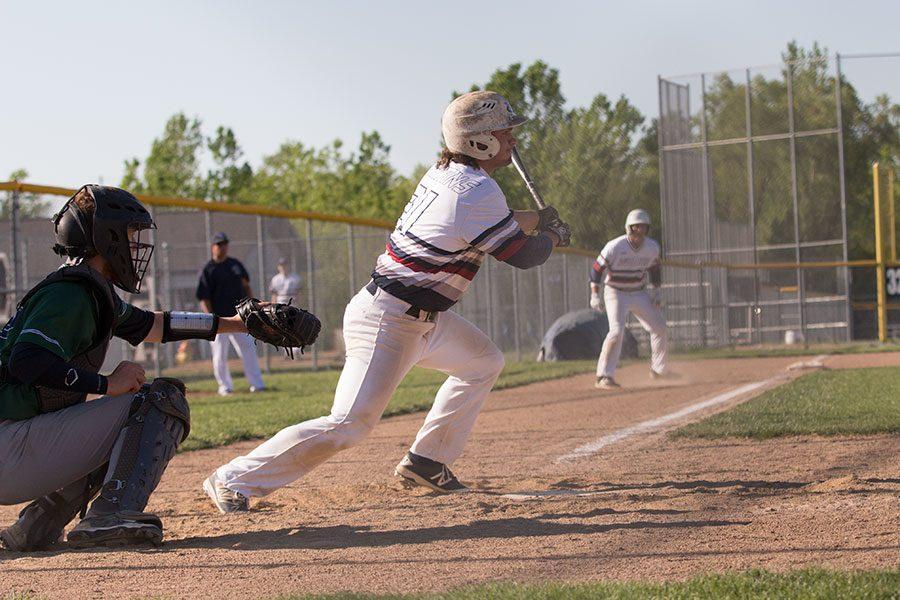 As the season comes to an end, the Spartans try to end the bittersweet regular season with a bang. The boys currently have a losing record of 10-15 and play Fort Zumwalt South this week.
While the season has been bumpy for the boys with a seven game losing streak at one point, senior Erik Webb said he tried to stay positive the entire season.
"It all comes down to the bench players, they help us out alot. Even though they're not in the game, they always stay up and stay loud and that gets us hyped up and keeps us in the game," Webb said.
The boys had their senior night on May 10 and took a 0-6 loss against Lafayette.
"Senior night was fun," Webb said. "We didn't get the outcome we wanted, but we were still hanging out with all our buddies so it was a fun game. It would've been nice to win, but we just have to fix some things up before districts."
After this week, the boys start district games and hope to keep their season going. Junior Mitchell Hantack, who has a batting average of .314, is looking forward to districts.
"Our heads just aren't in the game right now," Hantack said. "I don't think we're done though. We have districts coming up and I think we can go deep this year."
The boys last regular season game is Saturday at 1 p.m. at Fort Zumwalt South.