Struggled season turns into hopeful post-season
Cross country post-season is quickly approaching.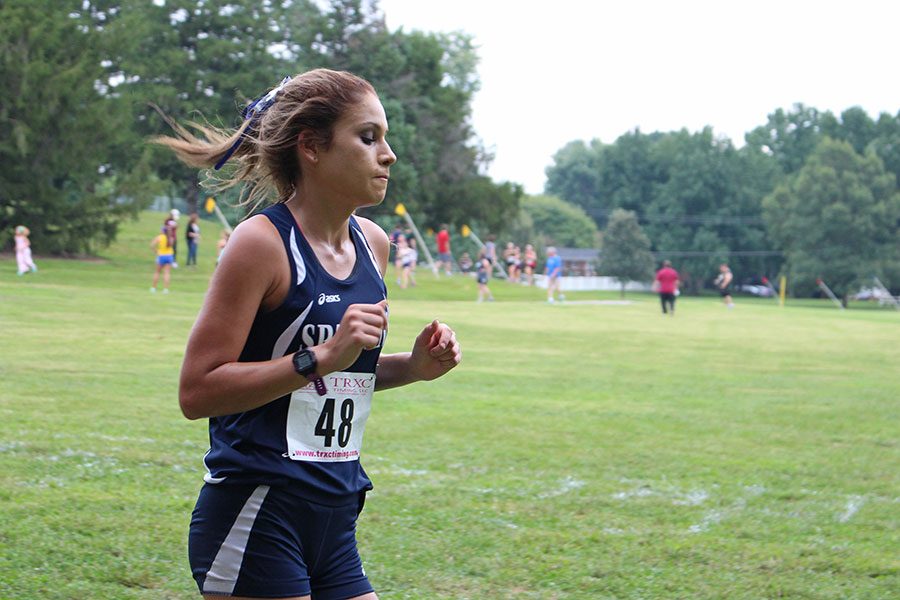 As the season comes to a slow end, the cross country team is speeding up. With fast varsity runs, both the boys and girls are giving the team lots of hope despite the few challenges they have been facing. Sept. 23 the team raced at the Warrenton Invitational.
Four of the girls on varsity placed and the fifth girl was close to medaling, overall the girls were proud of their accomplishments.
Junior Garrett Allen placed 29th of 74 for varsity boys in the race with a running time of 19:57.
"It was pretty fantastic, the course is legendary," said Allen. "I was just coming back from an injury to a deep ligament in my ankle which took me out a couple weeks, so I just barely broke 20 minutes for 5000 meters."
Allen isn't the only runner on the team coming back from an injury. Senior co-captain Ren Coleman has been experiencing injuries for awhile.
"I've been having some hip issues," said Coleman. "So I didn't run my best time, but I've been improving."
Not only have injuries been affecting the team, but the heat is also playing a huge role in the outcome of the races.
"It was super hot, not as hot as some of the first meets we had, but it was a hot one," said Coleman. "It's kinda hard to go from 70 degree meets to like 95 degrees with the heat index."
Cameron Schwab, sophomore, came in 8th place at the Warrenton race with a time of 18:26.46, a new personal record for him.
"It was pretty hot and I had a cold," said Schwab. "The heat doesn't bother me though. Some people don't have the endurance to go up hills a second time, but I do."
As the team looks forward in the season, the words sectionals and state are getting to be hot topics.
"Making it to state is a herculean challenge. In each race there's around 200 people and the people that are good at cross country are horses," said Allen. "In terms of sectionals: Cameron Schwab and I are both looking at them intensely because I'm top and he's behind me."
The team will be running in the GAC south tournament Oct. 6 at McNair Park.