Hockey team 0-3
FHC Hockey teams starts off on rough patch of ice.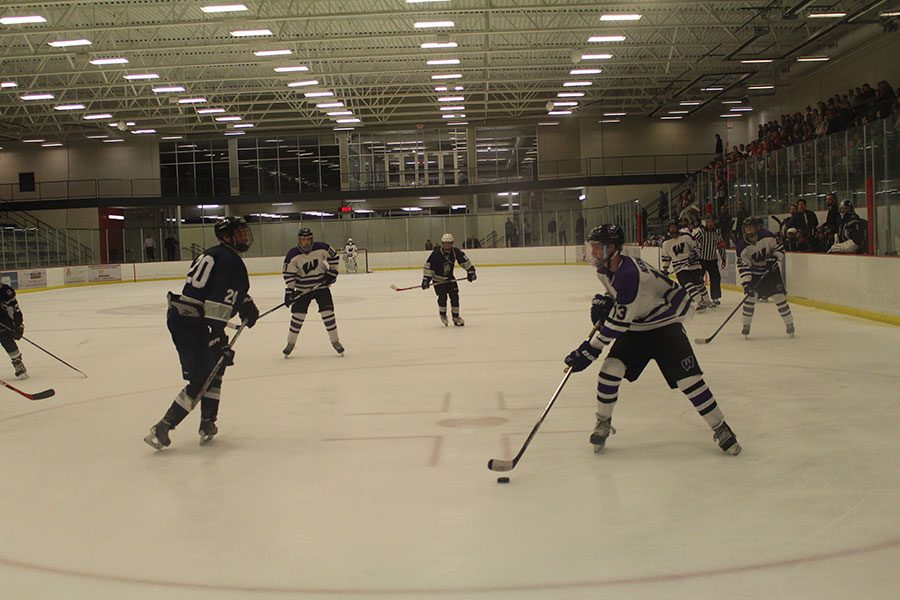 The Francis Howell Central hockey team lost to Fort Zumwalt West on Friday Nov. 11th; the team has lost its first two games. For sophomore Fletcher Zieman the losses are not a reflection of how the rest of the season will be. Once the team gels more, the wins will follow.
"We lost a lot of seniors from last season, so this year is going to be rough, but we have good freshman so once we all feel comfortable with one another, we'll start winning games," Zieman said.
The boys went into the game confident and ready for the challenge. According to Zieman, the game mindset did not change until halftime.
"Going into this game I thought we could've win, that we would've had a shot. After the second period was over, it was pretty set we were going to lose," Zieman said.
For senior Gabe Vendetti, the 11-0 loss to CBC made the boys want to prove themselves to the rest of the league, something the game did not do.
"Well we just lost to CBC, which was a nightmare, and we were hoping to bounce back and send a message to everyone else in the league that we're not a joke and that we're a pretty good team," said Vendetti.
Vendetti attributed the loss to a slow beginning to the game. When the team started picking up their play, it was too late to come back.
"We came out really really slow, and towards the end of the second we started playing and picking it up, but it was just too late, we couldn't get anything going," Vendetti said.
Even if the skill level of the teams were even, the team had a disadvantage of not having as many substitutes as their opponents. Fort Zumwalt West's boys were also larger than our boys, according to Vendetti.
"Our team is really small compared to other teams, but we're pretty fast. We only have three lines and they had four so they were a lot more rested than we were later in the game, which is when they started scoring," Vendetti said.
Once the team can get the puck in the net, the wins will come, according to junior Corey Moats.
"Our team is struggling scoring goals right now," Moats said. "We should've beat them because I know we're better than them."
The hockey team lost again on the 12th. They will play again on Friday November 18th at the Lindenwood Ice Arena against the Timberland Wolves.