A moment in the spotlight
FHC band students participated in solo and small ensemble and many qualified for state at Mizzou.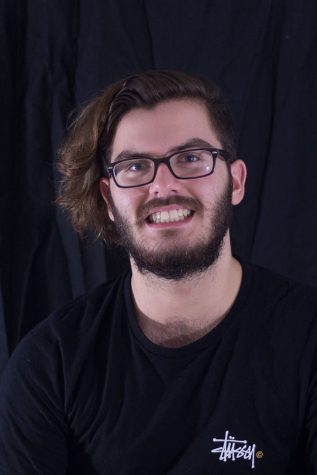 More stories from Lukas Mendel
Band shares similarities with any typical group activity. Each member plays their specific instrument to contribute to the overall band to make one sound; however, it is very rare that the band members have their own time to shine in the spotlight as individuals. Roughly two weeks ago, the band had districts for solo and ensemble; this is one of the events that truly lets the band kids get their own opportunity to display their, or small group's, unique skill separate from the whole band.
More students from FHC showed up to this event than in years past, and it greatly benefitted them, 32 groups from our school earned ones or two . Kayleigh Ammond, senior, went to the event with her small ensemble and they ended up receiving a 1. She explained what the event essentially consists of and how the rating system works.
"We had districts, it is called solo and ensemble, and it is called contest, but it is not like a competition between anyone. So you just go and you can bring a solo, ensemble, or both and you play for a judge for a rating out of five, like one is the best and five is the worst," Ammond said.
After finding out Ammond and her group were all very ecstatic. The band does not partake in too many events like this, so not only is it an opportunity for the students to display their skill but it is also completely uncharted territory for many.
"We don't really do anything else like this, like we do stuff with the band as a whole but there is not much opportunity for us to do solo performances," Ammond said.
Getting a one at districts is the best rating that one can earn; moreover; it means that those that earn a one at districts qualify to go and perform at state, either with their small ensemble or alone. Tucker Jones, junior, is another band students whose small ensemble received a one rating and will be going to state.
"We did well, we got the highest score possible, which is a one. If you get a one, then you get to go to state and that is what we did," Jones said.
State is a huge deal for the students and although they are excited, students like Jones are also feeling nervous. Ultimately they are happy to get to have this experience and see how it will all play out, regardless of winning or losing.
"I am very excited, I have never done it before, I have never gotten a one before, so it is going to be a cool experience to go with my small ensemble group," Jones said.
Some of the band students have been preparing a long time leading up to districts with much anticipation. Allie McLaughlin performed at districts not with an ensemble but as a solo, and she performed a piece that she has been preparing the past couple of months.
"Since December, I have been preparing a piece. This is a piece that I used for my solo and ensemble and that I also used it for my audition at Mizzou, but this is a piece I  have worked on for a couple of months," said Mclaughlin.
Mclaughlin ended up receiving a one on her solo piece and was excited about the results, her journey is not over though as she continues now to practice her piece every week with a lessons teacher in preparation for state.
This rare event let many small ensembles and even individual students have their moment in the spotlight, and the ones who did well enough now have a chance at even more recognition and experience at state. The state event will be taking place next month at Mizzou and will break down very similar how districts did. The students who received ones may be thrilled but their road to state, and all its preparation, is just beginning.
Leave a Comment
Your donation will support the student journalists of Francis Howell Central High School. Your contribution will allow us to purchase equipment and cover our annual website hosting costs. FHCToday.com and our subsequent publications are dedicated to the students by the students. We hope you consider donating to allow us to continue our mission of a connected and well-informed student body.