Football plans to bounce back after fall to Timberland
After Friday's defeat to Timberland and the simultaneous loss of a perfect record, football makes plans to bounce back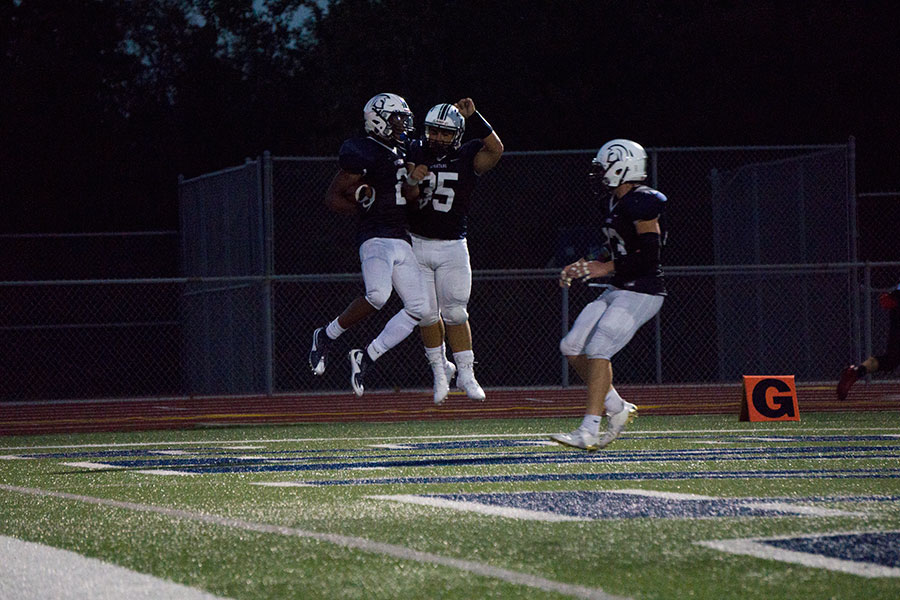 After the start of a strong season, with the first 3-0 record since 2001, the Spartan varsity football team fell to Timberland High School on Friday. Although they lost after a tough fight, Keon Waters, starting quarterback, believes that the team has learned from this past game and will continue to grow from it.
"We didn't play as good as we should have. I mean everyone tried, but they were huge. They were bigger than us, stronger than us. But we played with all we could," Waters said.
Cole Kreder, outside linebacker, thinks the team's mentality could improve in order to grow from last Friday's loss.
"We need to just keep our heads high. After half time we were all down, the guys just gave up," Kreder said.
Along with a more positive mentality, Connor Riebel concludes that the team could improve upon their aggressiveness while playing sizable teams, like Timberland.
"A lot of the team was scared, so we're gonna work on that.[We'll work on] not being shy and going in there and going hard on every play," Riebel said.
In spite of the loss on Friday, Waters is adamant that the team will be able to bounce back.
"A lot of people got hurt in the first two quarters so I think we need to work on more of our defense, but we'll be better next game," Waters said.
In hopes of a win for future games, the team plans on using practice as an opportunity to refine the overall playing of the team, according to Kreder.
"We'll be working harder… taking it a lot more serious in practice than we did last week," Kreder said.