Christmas isn't really in December
Take a deep breath, friends. In through the nose, out through the mouth. Do you smell that? Ah yes, the sweet aroma of premiere season. Though, for some, the changing of the seasons may signify the beginning of a new school year, cooler weather, and those autumn holidays that make you feel all warm and fuzzy inside, us nerds understand the real reason for the season: TV season premieres. After all, nothing says fall quite like that little twinge of excitement slowly building into an avalanche of emotions as that long awaited premiere date draws ever closer. This time of year is practically nerd Christmas, just with a lot more anticipation. And the best part is it doesn't even matter what kind of show you like; this fall there will be something for just about everybody.
Are you a sci-fi fan? Not really? Well that is perfectly okay, because you'll want to know about this anyway. This November marks 50 years since the Doctor, title character in the British television program "Doctor Who," first graced television screens in 1963, and the BBC is celebrating with a widely anticipated anniversary special. There is no better time to get into this classic British television show than right now. And why wouldn't you? "Doctor Who" has been around 50 years for a reason, and that's because the show has never limited itself to simply sci-fi. Its drama and adventure and mystery and sometimes even a little bit of romance just to sweeten the deal. Tie that together with amazing writing full of plot twists and witty dialogue, amazing actors that can make you go from laughing to crying in mere seconds, and you still won't come close to just how awesome this show really is. And yes, I realize 50 years worth of episodes sounds like a lot to take on, especially before November, and that's because it is. But if you start at the rebooted 2005 series (and are able to ignore the, admittedly, cheesy graphics of the early episodes), on November 23 you'll be able to join with fans around the world and watch this truly historic TV special, and I promise you will not be disappointed.
What about comedy? Everybody loves a comedy, right? Of course they do. And if you love comedy and haven't seen "How I Met Your Mother," then you really need to determine where exactly you went wrong in life. This show, making its debut in 2005, is not only laugh out loud funny, but does the almost impossible feat of creating comedic characters that viewers actually care about. Previous seasons have chronicled the lives of a group of friends living in New York City, almost reminiscent of "Friends," and centered around Ted Mosby (architect) and his quest to find love and the mother of his future children, hence the title. At the end of season 8, which aired in May 2013, fans were able to see the face of "The Mother" for the first time, meaning season 9 may just be the season fans have been waiting for. And if that doesn't make you want to tune your televisions onto CBS on September 23, I don't know what will.
Then, of course,there's "Supernatural," making its return to TV on October 8. But don't let the title fool you. On the surface, Supernatural may seem like your typical ghost busting, tough guy, action show, but in reality it is so much more than that. You may think you know of a show that can make you go from crying tears of laughter to crying tears of intense pain and sadness in only one line, but unless you've seen Supernatural, you know nothing. The show features two brothers, Sam and Dean Winchester, as they fight monsters, start and stop the apocalypse, and battle angels and demons, all while riding across the country in their beautiful '67 Impala. Season 8 ended with what is quite possibly one of the most heart wrenching season finales to have ever been aired on television, and believe me when I say I've seen some pretty sad finales. With that in mind, I think I speak for all fans when I say October 8 can't come soon enough. Since the show's hiatus began last May, the cast has alluded to some pretty huge things coming in the next season, mainly the return of some of the show's most well loved characters. Supernatural never fails to deliver on their promise of amazing seasons, and I am certain Season 9 will be just the same.
And that barely scratches the surface of all the nerdy goodness coming out this fall. There's still new shows like Marvel's Agents of S.H.I.E.L.D. The show is created by Joss Whedon, and seeing as everything he touches turns into pure magic, there is no reason it will not live up to all the hype. This new TV show is set in the Marvel Cinematic Universe and will feature Agent Phil Coulson, who was last seen in The Avengers. I can't say much on the topic, but I have high hopes that this show will not only live up to fan expectations, but exceed them. After all, when was the last time you were disappointed by anything Marvel has put out?
I could go on, perhaps mention new movies like Catching Fire (Nov. 22) and The Desolation of Smaug (Dec. 13), but doing so might possibly go on forever. Though now you may be laden down with the stress of a new school year, take heart my friends, for the summer hiatus is almost over and we will soon reach nerd-vana.
Leave a Comment
Your donation will support the student journalists of Francis Howell Central High School. Your contribution will allow us to purchase equipment and cover our annual website hosting costs. FHCToday.com and our subsequent publications are dedicated to the students by the students. We hope you consider donating to allow us to continue our mission of a connected and well-informed student body.
About the Writer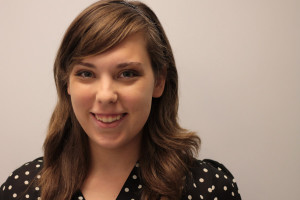 Hannah Beckmann, Staff Reporter
Hannah Beckmann is a senior and staff reporter for the first time this year. She's pretty awesome, and also has a blog. She spends more time than necessary...