Water boil order affects community
The weekend came with a surprising start to many residents in St. Peters and St. Charles as a large water main break in a secondary water supply from St. Louis forced a boil order that started late Friday afternoon and ended Monday morning. This boil order meant a ban on drinking water from the tap as well as using it for other purposes such as making ice, brushing one's teeth, and cooking food.Two alternatives were buying bottled water or boiling water for three minutes. Some restaurants in the area were forced to close due to the lack of clean water.This unusual turn of events left many students and staff with an interesting weekend.
Many people were not informed of the order until Saturday via a friend, neighbor, or twitter according to Mrs. Karen Hessel. She heard about it and decided to take action right away by going out and buying bottled water.
"I heard about it at my granddaughter's soccer game when my daughter in Wentzville forwarded me an email that said 'you are under a boil order,' so we swung by the store and bought bottles of water, some of which were gallons and some bags of ice, so we could get through, since I knew we wouldn't have time to boil water," Mrs. Hessel said.
Mrs. Hessel helped to spread the news by warning some of her family members to take cautionary steps.
"I called my husband and said turn off the ice maker because we can't have any of that ice. I had to call my mother [and tell her] not to run the dishwasher," Mrs. Hessel said.
Others like senior Lianna Bizer just boiled the water.
"My dad got a call from our neighbor and we just boiled our water. We didn't go out and buy bottled water," said Bizer
With only two alternatives for getting water, boiling it or buying it, the boil order left some people unhappy not only regarding the hassle, but also the different taste. Freshman Reilly Newton was not used to the taste.
" I don't like bottled water because it tastes weird. My parents boiled water as well, but that tasted weird too, " Newton said.
Some lucky people were unaffected by the boil order, because their water came from the Missouri American Water. Senior P.J. Brown was one of these lucky ones.
"The issue didn't affect my house, but it did affect a few of my friends," Brown said.
In terms of the issue as a whole there are a variety of different reactions.
Newton believes that they should have given people more of a warning.
"They should have advised us sooner, because Saturday I filled up two full bottles of contaminated water for a soccer tournament and luckily, I did not get sick. They definitely should have told us sooner," Newton said.
Mrs. Hessel echoed Newton's thoughts.
" I thought we should have been informed quicker, " Mrs. Hessel said. "It normally comes to my phone, but I did not get anything about it this time.I would have liked to have known a little sooner because apparently it started Friday night and by Saturday people were everywhere. And all of a sudden it was like,"What? What boil order". They should have informed us Friday night just as a precaution."
But with that, Mrs. Hessel adds, luckily the boil order did not last too long, which made the order not too much of a hassle.
"It was not that inconvenient because it didn't last that long, if it had lasted longer it would have been worse," Mrs. Hessel said.
Others like Bizer and Brown felt the whole situation was overblown.
"I think it was cautionary, but slightly overblown," Bizer said.
Brown felt this even more.
"I think everyone overreacted a little," Brown said. "I think many people have worse living conditions that we should be worrying about."
Looking back, this experience gave some people, like Mrs. Hessel, something to laugh at.
"We laughed about how many people were at Walgreens carrying water out and carrying more water out," Mrs. Hessel said. "It was amusing."
Leave a Comment
Your donation will support the student journalists of Francis Howell Central High School. Your contribution will allow us to purchase equipment and cover our annual website hosting costs. FHCToday.com and our subsequent publications are dedicated to the students by the students. We hope you consider donating to allow us to continue our mission of a connected and well-informed student body.
About the Writer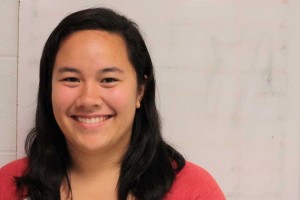 Erica Swanson, Staff Reporter
Erica is a senior here at FHC and this is her first year in publications. She enjoys playing basketball and running in her free time and is very involved...