The end of an era?
On July 15, 2011, Potterheads from all around the world mourned the end of an era. That day was the release date of Deathly Hallows Part II, the final installment to the Harry Potter saga. Fans sporting wizard robes and carrying wands crowded into theatres. Though excitement electrified the air, there was a deep sadness set as the undertone of the night. By the time that all too familiar Warner Bros. logo graced the screen for what would be the last time in a Harry Potter film, there would not be a dry eye in the theatre. For me, I don't think the fact that Harry Potter was over had truly sank in. But as Harry's kids boarded the Hogwart's Express and the credits started roll across the screen, I couldn't help but think, "All was well." Even though I knew Harry's story had ended happily, I couldn't exactly help the hollow feeling that had settled into the pit of my stomach. It was like losing a childhood friend.
And then came Pottermore. The website was announced just after the release of Deathly Hallows on July 23. It wasn't a new story, but just an expansion of what was already there. Rowling would give new information on old characters, sort fans into houses, and delve deeper into the tale that had been so easily seared into our hearts. She said that early access would be given to a lucky few who managed to find a "magic quill" after answering a piece of Harry Potter Trivia. The quill would be live for a short period of time unknown to all fans. I remember staying up all night, refreshing the Pottermore webpage, just waiting, and hoping, and praying to be among the chosen few. Turns out, hard work pays off. I entered the website in a flurry of anticipation, I just knew this was exactly what I had been hoping for. Unfortunately,the site left me a bit disappointed. Not only was I sorted into what I believe to be the wrong house (Hufflepuff? No, I'm a Syltherin!), it failed to meet expectations. I find it hard to exactly pinpoint where the problem with the website lies, but I quickly grew bored of the site, counted my losses, and moved on.
All was quiet for a couple of years. JK Rowling released a new book, The Casual Vacancy, which was good, but not Harry Potter. Then just recently she released yet another book under a pen name, Robert Galbraith, entitled The Cuckoo's Calling. We were teased with news a couple of times. For example, in early September news started circulating around the internet that she would be writing an eighth book for the Harry Potter series. However, this proved to be a five month old April Fool's Day joke. Cruelty in my opinion. It seemed like the whole fanbase was searching desperately for something, anything, to fill the void that the end of Harry Potter had left us with. Any teaser, any book, any mention of the boy wizard, we clung to desperately. For a while it seemed that this desperation was all for naught. It had been years since actual news of Harry Potter had broken. But then, on Thursday, September 12, 2013, we received the announcement we had all been waiting for: JK Rowling is once again writing in the wizarding world of Harry Potter.
I don't think that sentence truly gives the announcement justice, so I'll repeat it again. JK Rowling is writing in the world of Harry Potter again.
Her new work is to be called "Fantastic Beasts and Where to Find Them," a screenplay series, set in New York City in the 1920s. The name may sound familiar. It's the title of a Hogwart's textbook written by Newt Scamander. The book was published by JK Rowling in 2001 with commentary from Harry Potter, Ron Weasley, and Hermione Granger. Speculation says that the new movie series will follow Newt Scamander's journey in writing the book, which supposedly took several years.
Not much is known about the movie. We have no news on casting, number of movies in the franchise, or release date. Many fans have put in their thoughts and opinions in regards to what they want to see on screen. Some want the newly retired eleventh Doctor from Doctor Who, Matt Smith, to play the lead character. Some want nothing more than an inside look into the lives of American witches and wizards. And some want to hear from characters from the original series, like Albus Dumbledore. It could be awhile before we receive answers to our questions. Even now the shock and excitement of the original news begins to ebb. Fans from every corner of the globe have one final question on their minds. What happens now? The answer really isn't that satisfying, offering no words of encouragement or a means to further excitement. So what really happens now?
We wait.
Leave a Comment
Your donation will support the student journalists of Francis Howell Central High School. Your contribution will allow us to purchase equipment and cover our annual website hosting costs. FHCToday.com and our subsequent publications are dedicated to the students by the students. We hope you consider donating to allow us to continue our mission of a connected and well-informed student body.
About the Writer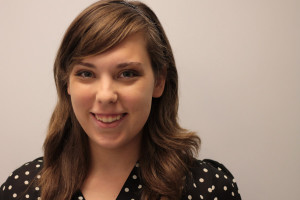 Hannah Beckmann, Staff Reporter
Hannah Beckmann is a senior and staff reporter for the first time this year. She's pretty awesome, and also has a blog. She spends more time than necessary...